Category:
Environmental Claims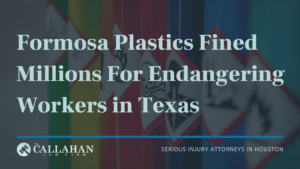 Formosa Plastics Corporation is to pay close to $3 million to settle after endangering their workers and violating the Clean Air Act, according to an announcement made by the U.S. Department of Justice. In a complaint filed on September 13th, the United States alleges 20 known violations of the Clean…
Climate change has been a major issue for years, with experts and civilians alike working to fight it. But in recent years, a new aspect of our global environmental crisis has begun to unfold: abandoned oil sites. The Environmental Protection Agency reported that there are roughly 3.2 million abandoned oil…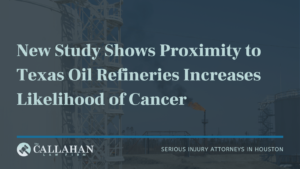 The oil and gas industry is one of the most integral components of the Texas economy. In 2019, Texas produced 1.85 billion barrels of oil. Compared to North Dakota which comes in a distant second place with 512.3 million barrels, Texas is easily the largest producer of oil in the…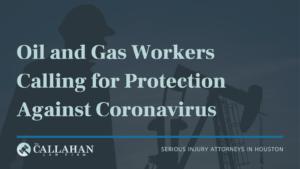 A group of over 30 organizations is calling for protection for oil and gas workers and residents of the surrounding communities from the coronavirus. These concerns were outlined in a letter to the Interior Department, Bureau of Safety and Environmental Enforcement (BSEE), Coast Guard, and Occupational Safety and Health Administration…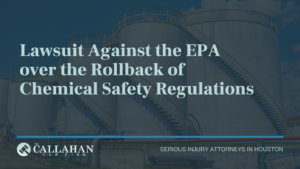 Harris County, Texas has joined 13 other counties in opposition to the current administration's rollback of chemical safety regulations. These 14 attorneys general from all across the United States are claiming that the rollback is a menace to public safety because it hugely increases the risk of explosions during chemical…
Grain mills and silos have potential to explode from ignition of combustible grain dust, putting workers constantly in danger in Texas and across America. Grain mills produce highly combustible dust and vital safety measures must be taken to guard against massive explosions that can occur. Similar to the dangers with…
In a natural disaster, dangerous pollutants can be released from Houston area refineries. Government agencies shut down sensors during Hurricane Harvey, trusting refineries to report releases of chemicals. Residents of Manchester, a "fence line" community adjacent to oil refineries, complained of a noxious smell during the rains of the hurricane….
Oil drilling happens around explosive gas near homes in Texas and that's a problem. Housing and oil booms collide and endanger Texas residents. Oil drilling happens around explosive gas near homes in Texas. That's a problem. Texas lacks adequate setback laws to protect homes from nearby wells, endangering many thousands…
Chemical plants may be in your neighborhood – and that can be deadly for tens of thousands of Houston residents. The Houston economy depends on the chemical industry, yet many homes, schools and businesses sit beside the most dangerous chemicals on earth. A chemical accident could wreak a terrible toll…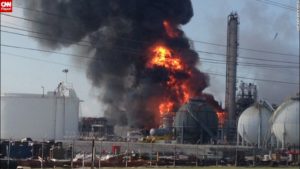 Petroleum processing plants are risky environments. When management puts workers at risk, tragedy can strike suddenly, in Texas and beyond. An earth shaking explosion and fire rocked the Williams Olefins petroleum plant southeast of Baton Rouge, Louisiana, in June 2013. Two workers perished and 167 others were injured. Two court…