Category:
Explosion News
Atmos Energy was in the process of investigating whether two house fires in a north Dallas neighborhood were caused by gas leaks when an explosion ripped through a third house, killing a young girl. The Dallas Morning News reports that about 12 hours before the explosion, an Atmos employee emailed…
Oil drilling happens around explosive gas near homes in Texas and that's a problem. Housing and oil booms collide and endanger Texas residents. Oil drilling happens around explosive gas near homes in Texas. That's a problem. Texas lacks adequate setback laws to protect homes from nearby wells, endangering many thousands…
Chemical plants may be in your neighborhood – and that can be deadly for tens of thousands of Houston residents. The Houston economy depends on the chemical industry, yet many homes, schools and businesses sit beside the most dangerous chemicals on earth. A chemical accident could wreak a terrible toll…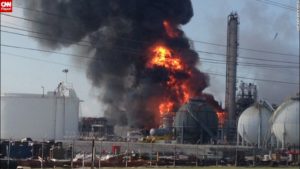 Petroleum processing plants are risky environments. When management puts workers at risk, tragedy can strike suddenly, in Texas and beyond. An earth shaking explosion and fire rocked the Williams Olefins petroleum plant southeast of Baton Rouge, Louisiana, in June 2013. Two workers perished and 167 others were injured. Two court…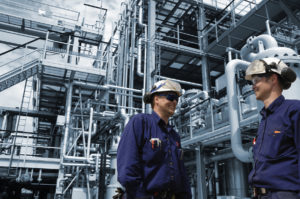 The explosion in West, Texas, is a perfect example why tougher rules on chemical plant safety are needed. In 2013, a devastating chemical explosion ripped through the town of West, Texas.  The West Fertilizer plant explosion killed 15 people, injured over 200, and destroyed 500 homes. Later investigations found that…
Four injured and one killed in explosion of truck carrying Takata airbag parts through Texas. In the last few years, Takata airbags have been linked to the deaths of 14 drivers and the injuries of 100 more people. Sadly, at the end of August Takata was tied to an additional…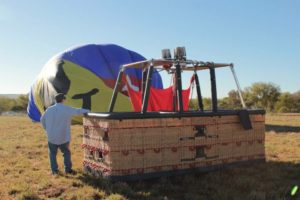 The July 30, 2016 crash of a hot air balloon in Texas is the worst hot-air balloon crash in history. Late in July, Texas saw one of the worst hot air balloon tragedies in the nation. The National Transportation Safety Board has confirmed that the hot air balloon struck a set…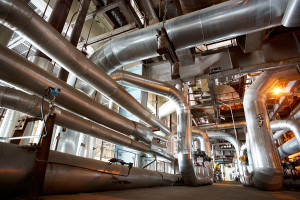 Pipeline accidents are becoming a more common occurrence in Texas and across the nation. Last month two workers were killed and another was injured when they were repairing a gas pipeline just outside the Southcross Energy facility near Woodsboro, Texas. According to Houston Public Media, the two workers who died…
A lumber plant in Corrigan, Texas caught fire on Saturday evening, injuring seven workers. The initial call that reported the fire at the Georgia-Pacific plant was placed just after 6 p.m. Four medical helicopters and multiple ambulances were dispatched to the scene. The fire, which took several hours to extinguish,…
A Chevron pipeline explosion in Texas led to an evacuation of the nearby town of Milford on Thursday, Nov. 14. Thankfully, no one was injured. Less than 24 hours later, however, one worker was killed and another one injured in an unrelated fire at the Chevron Pascagoula Refinery in Mississippi….