Tougher Chemical Plant Safety Needed To Protect Lives in Texas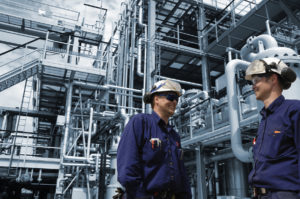 The explosion in West, Texas, is a perfect example why tougher rules on chemical plant safety are needed.
In 2013, a devastating chemical explosion ripped through the town of West, Texas.  The West Fertilizer plant explosion killed 15 people, injured over 200, and destroyed 500 homes. Later investigations found that the explosion was preventable. According to CNN,
"A U.S. Chemical Safety Board investigation concluded the explosion was preventable, board chairman Rafael Moure-Eraso said on the one-year anniversary of the blast.
"It resulted from the failure of a company to take the necessary steps to avert a preventable fire and explosion and from the inability of federal, state and local regulatory agencies to identify a serious hazard and correct it," Moure-Eraso said."
Senator Barbara Boxer from California is calling for the toughening of a rule for chemical plant safety. Increased restrictions could prevent the future loss of lives of both employees and residents who live around a chemical plant. The current rule, which is part of the Environmental Protection Agency's Risk Management Program (RMP) only manages disasters. Boxer argues more can be added to this rule to actually prevent disasters, like the one at the West Fertilizer plant in 2013, from happening.
Current Rules Not Doing Enough
According to the Houston Chronicle, the current RMP regulations have done little to prevent industrial accidents and employees and residents are paying the price:
"In the last 10 years, about 1,500 reported accidents occurred at facilities covered by RMP regulations. Those accidents caused 60 deaths, 1,700 injuries and forced half a million people to evacuate or shelter in place.
There are no official statistics on deaths or injuries at the vast majority of facilities not covered by the RMP. Only about 280 facilities in the Houston area are required to file such plans, according to federal data, and 12,000 nationwide – a fraction of more than 400,000 chemical facilities."
Many of these accidents are ones that could be prevented and lives saved if better rules were in place:
"An ongoing Houston Chronicle investigation has found that hazardous chemical facilities are more widespread than what is usually disclosed to the public, regulatory failures at all levels of government allow the same preventable causes of accidents to repeat, and the EPA's solutions to the problem so far have been destined to fail."
Without better rules to prevent chemical plant disasters (not just rules to manage the disasters after they happen), more employees are going to get hurt or lose their lives and more residents that live around these plants will be affected.
[videosingle id="8050″ width="100%" height="400″ rel="false" /]
If you have been injured while working at a chemical plant or lost a loved one as a result of an industrial accident, contact The Callahan Law Firm today for a free case evaluation.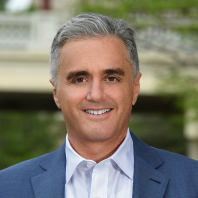 Michael uses his curiosity and skill to fight for people whose lives have been forever altered by tragic or traumatic events.