Chevron Pipeline Explosion in Texas Followed by Deadly Fire at Pascagoula Refinery
A Chevron pipeline explosion in Texas led to an evacuation of the nearby town of Milford on Thursday, Nov. 14. Thankfully, no one was injured. Less than 24 hours later, however, one worker was killed and another one injured in an unrelated fire at the Chevron Pascagoula Refinery in Mississippi.
According to news reports, a detonation and fire at Chevron's heavy crude refinery in Pascagoula ignited a furnace in the Cracking II Processing Unit at 2 a.m. Friday, Nov. 15, killing the Chevron employee, whose name had not been released. Another worker suffering injuries received treatment at the scene. Although a number of people in the area reported the incident as an explosion, emergency responders were unable to confirm it. Chevron's refinery teams, in addition to about 30 area firefighters, responded to the fire. Chevron reported that the site was secure and the community was not in danger.
Chevron could not give the same assurances to residents of Milford, a rural Ellis County community about 20 miles south of Waxahachie, TX. Most of the town's 700 plus residents remained evacuated Friday morning as a large fire from a ruptured pipeline continued to burn out.
News reports stated that the pipeline explosion occurred about 9:30 a.m. Thursday morning at a drilling site near FM 308 in the Milford area.  A drilling crew reportedly punctured the 10-inch liquefied petroleum gas (LPG) pipeline, leading to an explosion that engulfed the drilling rig and vehicles at the worksite in flames. Black smoke filling the air could be seen from miles away.
Emergency crews blocked off a 1-mile radius around the site, and then Chevron reportedly requested a 1.5 mile evacuation zone. The energy giant indicated it could take about 24 hours to get the blaze under control and cap the ruptured 2,295 mile pipeline carrying high pressure LPG from southeast New Mexico to Mont Belvieu. Chevron was also monitoring a 14-inch LPG only a few feet from the ruptured line and worked to prevent additional explosions. No additional incidents were reported.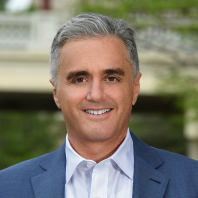 Michael uses his curiosity and skill to fight for people whose lives have been forever altered by tragic or traumatic events.