Takata Airbag Explosion Kills Texas Woman in Her Home
Four injured and one killed in explosion of truck carrying Takata airbag parts through Texas.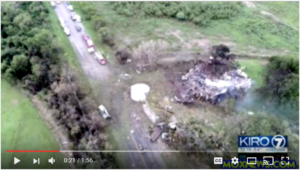 In the last few years, Takata airbags have been linked to the deaths of 14 drivers and the injuries of 100 more people. Sadly, at the end of August Takata was tied to an additional death when a truck carrying the propellant and inflators which Takata uses in their airbags exploded in Texas.
According to the New York Times, the truck carrying the items crashed and then exploded with such intensity that it destroyed the truck, completely wiped out a house nearby and damaged homes up to two miles away. Inside the destroyed home was 69-year-old Lucila Robles, who died instantly. It took investigators 2 days to find Robles' remains that were left after the explosion.
In addition to Robles' death, both drivers in the truck that crashed were injured, as well as two others that were in another vehicle that was passing nearby at the time.
Not the First Ammonium Nitrate Explosion Linked to Takata
In 2006, Takata had another explosion that was caused by the ammonium nitrate they use in their airbags. This 2006 explosion was at the plant in Mexico where Takata manufacturers some of their airbags. While no one was injured in the 2006 explosion, it was intense enough that the blast severely damaged the plant and blew out the windows in homes nearby.
Explosives in your Vehicle?
To protect you as a driver, your airbag has to inflate faster than you move forward in an accident. In general, ammonium nitrate worked as a propellant to be able to do just that. But, as explained by Dr. Jerry D. Wilson of Lander University, it is also not stable:
"Because of its chemistry, ammonium nitrate can become less stable. This occurs with temperature changes — for example, the temperature change a car experiences in going from day to night. Ammonium nitrate also readily absorbs moisture from the air. These things eventually cause the propellant tablet to break down into a powder. Powder burns more quickly than a tablet, so an airbag with powdered propellant could lead to an over-explosion, rupturing the metal inflator canister and producing flying metal fragments. This occurrence is what led to the recall of millions of air bags."
[videosingle id="8083″ width="100%" height="400″ rel="false" /]
If you have suffered a serious injury or are grieving the loss of a loved one as a result of a car accident whether or not it was caused by a Takata airbag, contact The Callahan Law Firm for a free case evaluation to discuss your options.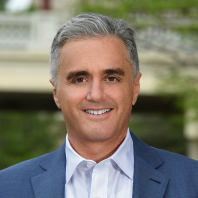 Michael uses his curiosity and skill to fight for people whose lives have been forever altered by tragic or traumatic events.