Ignored Plant Safety Led to Explosion Deaths in Louisiana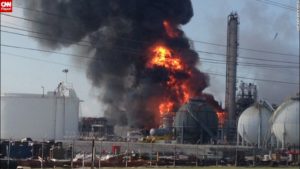 Petroleum processing plants are risky environments. When management puts workers at risk, tragedy can strike suddenly, in Texas and beyond.
An earth shaking explosion and fire rocked the Williams Olefins petroleum plant southeast of Baton Rouge, Louisiana, in June 2013. Two workers perished and 167 others were injured. Two court trials and a federal review all cited known lapses in safety as the root cause.
Official Findings Agree on Cause in Louisiana Plant Explosion
A jury in September 2016 awarded four men over $13 million in judgements from the blast. A second trial concluding in November 2016 awarded four more men $16 million. This comes on the heels of the blistering report released in October by the U.S. Chemical Safety Board citing known safety lapses.
In both trials, The Advocate says attorneys showed that management knew that a boiler in the plant was at risk of explosion. The accident could have been prevented with inexpensive parts.
They argued that Williams, key management figures and others had known for years that one of two reboilers used in the refinery process was isolated from pressure relief — which meant there was a risk of over-pressurization and explosion.
Attorneys on both sides have admitted the explosion could have been prevented if car seals costing less than $5 were tied onto the reboiler valves. But defense attorneys previously asserted corporate officials were under the assumption the safety measures had been followed based on what they were told by plant managers.
Refinery Blast in Louisiana Ruled Preventable
The size of the blast and the fleeing workers' terror is evident in this early news report as events were still unfolding:
[videosingle id="7858″ width="100%" height="400″ rel="false" /]
Tragically, parts costing just a few dollars could have prevented the loss of life to two workers, damaged health to hundreds more and $30 million in damages against the company.
Injured On The Job? Call The Callahan Law Firm
If you've been involved in a work place accident where company management knew or should have known there was a preventable risk, that's a serious issue. You or your family may be entitled to compensation for any loss you may have suffered. The layers of liability and insurance coverage in such cases are complex. To ensure full justice, you need an experienced workplace accident liability attorney on your side.
Call The Callahan Law Firm today for a free case evaluation.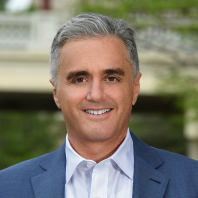 Michael uses his curiosity and skill to fight for people whose lives have been forever altered by tragic or traumatic events.