Formosa Plastics Fined Millions for Endangering Texas Workers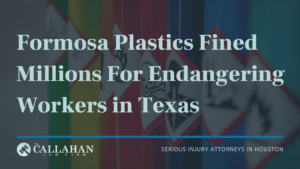 Formosa Plastics Corporation is to pay close to $3 million to settle after endangering their workers and violating the Clean Air Act, according to an announcement made by the U.S. Department of Justice. In a complaint filed on September 13th, the United States alleges 20 known violations of the Clean Air Act's Chemical Accident Prevention Provisions by the company at their petrochemical production site in Point Comfort, Texas.
The Clean Air Act
Enacted in 1970, the Clean Air Act provides environmental protections to workers and residents, requiring companies to identify potential hazards and work towards accident prevention in order to minimize any hazardous chemical releases and lessen the risk of other potentially harmful incidents. The federal law was designed to regulate emissions in order to target air pollution factors and protect the public health.
Under the Clean Air Act, companies are required to "identify hazards which may result from such releases using appropriate hazard assessment techniques, design and maintain a safe facility taking such steps as are necessary to prevent releases, and to minimize the consequences of accidental releases that do occur," in order to comply with regulatory prevention measures. In addition, companies are required to implement release prevention, detection, and correction requirements in the case of an accidental chemical release.
A series of accidents at the Formosa Plastics facilities spanning from May 2013 to October 2016 prompted an investigation by the Environmental Protection Agency. These incidents include fires, explosions, and unintentional chemical releases, and subjected workers to second- and third-degree burns, chlorine inhalation resulting in hospitalization, and other serious injuries. Some of these incidents also caused damage to the structure of the facility and released hazardous substances into the environment, endangering the residents living nearby.
The Resulting Verdict
Alongside the complaint, a consent decree was proposed to avoid further litigation. In addition to ordering Formosa Plastics to pay $2.85 million, the decree also included various other safety-related amendments addressing safety issues within the company. The decree stated the company is to notify the federal government of any accidental releases as well as overdue mechanical integrity inspections and tests, and that failure to do so would result in penalties. They also declared that workers doing tasks that involved potential chlorine exposure are to wear full-face acid-gas respirators and carry an escape respirator approved for chlorine.
Due to their failure to comply to the standards of the Clean Air Act, Formosa will also be required to amend their protection and response plans to prevent employee injury, have a third-party audit their risk management systems, and perform corrective measures post-audit to ensure that they are staying compliant in the future. In addition to the $2.85 million the company was ordered to pay, it will take an estimated $1.4 million for Formosa Plastics to implement the changes required by the EPA.
In a statement, the EPA's Acting Assistant of the Office of Enforcement and Compliance Assurance Larry Starfield said that the company's "failure to implement safe work practices and failure to design and maintain a safe facility put public health and the environment at risk," and that the multi-million-dollar settlement "requires Formosa to achieve compliance with its environmental obligations now and in the future, protecting air quality" as well as the neighboring community of Point Comfort, Texas.
In addition to improving their risk management programs, the company is to develop key performance indicators to measure, track, and evaluate the progress of the newly implemented safety measures, including procedures involving management of change, energy isolation, lockout/tagout, line breaks, opening process equipment and piping, hot work permits, general work permits, permit issuance, and confined space entry in order to resolve the violations and hopefully prevent more incidents from occurring in the future.
It was decided that the parties involved would have thirty days to review and approve the proposed consent decree. In a statement, Formosa's Executive Vice President Ken Mounger said that "Formosa Plastics takes any incident at our facilities very seriously," and that the company has significantly increased safety management measures and risk management programs. However, some people are ultimately not happy with this outcome, citing the company's history of accidents and incidents and calling it a "serial offender" for worsening environmental crises. For many nearby residents, this settlement is simply a drop in the bucket against the petrochemical company, and many fear that the facilities will continue to wreak havoc on the communities that surround it.
—
If you or a loved one has suffered injuries due to a workplace accident, contact our Work Injury Lawyers today. The legal team at The Callahan Law Firm has been successfully representing injured people and their families for over 25 years, and we can help you too. Give us a call at 713-224-9000, or fill out our contact form here.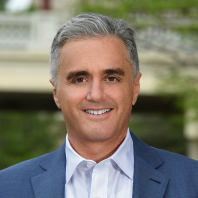 Michael uses his curiosity and skill to fight for people whose lives have been forever altered by tragic or traumatic events.