Category:
Oil And Gas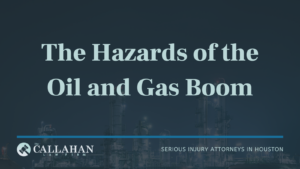 Despite the negative impacts the COVID-19 pandemic had on many industries, the oil and gas sector has not only recovered—it's achieving new highs. Production has surpassed pre-pandemic levels, and struggling oil companies have recovered and boomed. Additionally, exports of crude oil and gas have both hit record heights, outpacing global…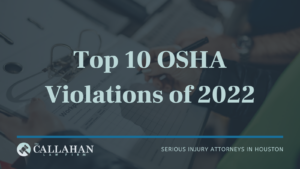 OSHA just released a list of the top ten violations for 2022. Each year, they make a list to determine the most commonly found OSHA violations in the workplace. They do so that they can then work to address the major common issues and help companies mitigate risk in the…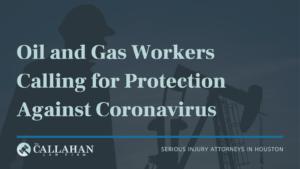 A group of over 30 organizations is calling for protection for oil and gas workers and residents of the surrounding communities from the coronavirus. These concerns were outlined in a letter to the Interior Department, Bureau of Safety and Environmental Enforcement (BSEE), Coast Guard, and Occupational Safety and Health Administration…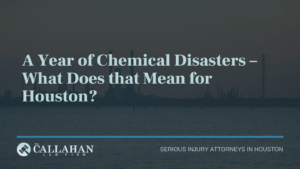 In the last year or so alone, there have been six major chemical accidents or disasters in the greater Houston area. It started in November, when an explosion occurred at TPC Group plant in Port Neches. Toxic smoke quickly filled the air, immediately nauseating many people nearby as they scrambled…
The results are in from the federal government's analysis of an oil rig blast that took the lives five Oklahoma workers last year. The federal review pins blame on the Houston-based business that owns/operates the rig as well as the government and energy sector for insufficient regulation and oversight of…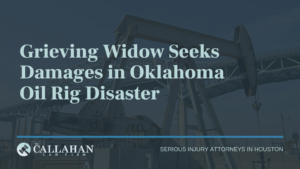 Everyday tens of thousands of workers across Houston and around Texas go to work in the oil and gas industry. The jobs pay well but there is also risk that goes along with working in the industry, including injury as a result of an oil rig accident. In Oklahoma, Dianna…
Five workers killed when gas well in Oklahoma explodes. Another worker flown by life flight to hospital. Initial reports of a blowout at the well followed by an uncontrolled release of gas. A massive fireball and thick black smoke erupted from a gas well in Pittsburg County in eastern Oklahoma…
With 27 serious accidents in Alaska this year, BP still raises questions on its safety record in Houston and around America. The world was horrified on April 20, 2010 when the Deep Water Horizon drilling rig exploded and later sank, killing eleven crew members and spewing 200 million of barrels…
A tragic week in the oil and gas industry reminds us of how dangerous it is to work in that industry. In one of the incidents, a Houston area man lost his life. It was a disturbing week in the oil and gas business as three separate accidents in Texas and Louisiana…
In a natural disaster, dangerous pollutants can be released from Houston area refineries. Government agencies shut down sensors during Hurricane Harvey, trusting refineries to report releases of chemicals. Residents of Manchester, a "fence line" community adjacent to oil refineries, complained of a noxious smell during the rains of the hurricane….