Refineries on the Honor System during Harvey
In a natural disaster, dangerous pollutants can be released from Houston area refineries. Government agencies shut down sensors during Hurricane Harvey, trusting refineries to report releases of chemicals. Residents of Manchester, a "fence line" community adjacent to oil refineries, complained of a noxious smell during the rains of the hurricane.
No Flood, but an Irritating Chemical Smell
Being near to the Houston Ship Channel, Manchester was spared the worst flooding, as water drained into the channel. But the Houston Press reports that Nayeli Olmos and other residents near the Valero refinery and other massive plants were assaulted with an irritating, ugly smell around midnight on Saturday, August 29th.
"We figured it would go away on its own, but this morning it was still here, and it feels like whenever it rains the odor gets stronger," she says. "Our neighbors were all talking about it and then I saw people from different neighborhoods talking about it on social media. That's when I realized it's not just us this time. It's all over East Houston."
Having lived next to several refineries and chemical plants for 15 years, Olmos feels certain it had to be emanating from one of them.
Emergency Shut Downs Mean Chemicals Released
The historic flooding made it necessary for ExxonMobil, Petrobras, Shell and Chevron Phillips to begin shut down procedures. While unavoidable, the shutdown process can release tons of chemicals into the air.
Compounding the problem was the fact that the Texas Commission on Environmental Quality shut down its sensors around the refineries to prevent storm damage. The agency must rely on voluntary reporting from the oil companies as to what chemicals were released and in what amounts.
"Harvey is also a threat to the air we breathe," Bakeyah Nelson, executive director of Air Alliance Houston, stated in a release. "When petrochemical plants prepare for storms, they release thousands of pounds of pollutants into the air. This pollution will hurt public health in Houston. It is a stark reminder of the dangers of living near industry. We urge everyone to stay safe."
The risk to residents and refinery workers from whatever caused the nasty odor in Manchester is unknown and may never be known, since regulatory sensors were deactivated.
Chemical Plant Explosion Linked to Harvey
In nearby Crosby, the Arkema Chemical Plant was rocked by two explosions due to the failure of refrigerated storage units used to keep chemicals at proper temperatures. Emergency workers had to be taken to the hospital from inhalation of the pollutants.
[videosingle id="7439″ width="100%" height="400″ rel="false" /]
Legal Counsel by a Houston Chemical Spill
Even though hurricanes are beyond the control of the petroleum industry, sometimes companies have not prepared properly to safeguard workers and nearby communities with adequate procedures for when disaster strikes.
Our Houston attorneys are experts at investigating, providing counsel and litigating when sufficient cause is discovered. It begins with a free consultation. We represent individuals and families on a contingency basis, which means you don't pay us unless you make a recovery.
Contact us for a free case evaluation today.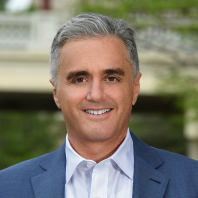 Michael uses his curiosity and skill to fight for people whose lives have been forever altered by tragic or traumatic events.