BP Still Flirting With Disaster Eight Years After Accident
With 27 serious accidents in Alaska this year, BP still raises questions on its safety record in Houston and around America.
The world was horrified on April 20, 2010 when the Deep Water Horizon drilling rig exploded and later sank, killing eleven crew members and spewing 200 million of barrels of oil into the Gulf of Mexico. The courts hammered British Petroleum, deeming the company grossly negligent in the catastrophe. Now a series of serious accidents in BP's Alaska operations raises questions about whether the company has taken safety to heart since 2010.
"We must change now"
Buzz Feed News says as of September 2017, BP's Alaska operations has had 27 "serious" safety incidents, including five classified as "Tier One", the most serious category. By comparison the unit had 23 violations for all of 2016.
The flurry of accidents prompted BP's Alaska chief Janet Weiss to email employees saying, "I'm deeply concerned that with these trends, we are not in a stable state." The email came after a serious gas leak at one site that could have led to a disastrous explosion "had there been an ignition source."
The situation is so serious that BP pulled several employees from its Prudhoe Bay operations for 12 days to undergo fresh training in safety procedures, a move that likely cost the company significantly. Such drastic steps show that BP recognizes how close it has come to potentially fatal disaster. The company has stated that it is committed to safety and following of company procedures.
"Company killers"
One longtime employee indicated that BP hasn't learned from experience, telling Buzz Feed "we are making the same mistakes we made 40 years ago."
The 2010 Deepwater Horizon accident came just five years after BP's Texas City refinery explosion which killed 15 workers and injured 180 more. If BP has another major catastrophe it might be its last.
"With BP these are called 'company killers' because there is an understanding that the company could not survive yet another Deepwater Horizon," an oil industry source knowledgeable about BP's Alaska operations told BuzzFeed News by email.
"Fire! Fire! Fire! This is not a drill!"
Michael Williams was the Chief Electronics Technician on the Deepwater Horizon. In this riveting 60 Minutes interview, he describes the harrowing events of his escape on that terrible day in 2010.
Houston's Oilfield Accident Attorneys
Obtaining justice for injuries and death from oilfield accidents can be complex. At The Callahan Law Firm, we have the experience, skill and resources required to successfully represent injured workers and their families in oil field accident cases
The Callahan Law Firm stands ready to help you obtain justice. We work on a contingency basis, meaning our firm is paid legal fees and reimbursed case expenses only if you make a recovery whether by settlement or verdict.
Contact us today for a free case evaluation.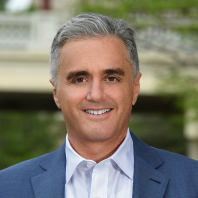 Michael uses his curiosity and skill to fight for people whose lives have been forever altered by tragic or traumatic events.