Three Oil & Gas Accidents In One Week Shake The Industry
A tragic week in the oil and gas industry reminds us of how dangerous it is to work in that industry. In one of the incidents, a Houston area man lost his life.
It was a disturbing week in the oil and gas business as three separate accidents in Texas and Louisiana resulted in seven injured and a worker from Katy dead. Explosions rocked a facility near San Antonio and an oil rig in Lake Pontchartrain outside New Orleans, and a pipeline leak in the Gulf of Mexico released nearly 700,000 gallons of oil near Venice, Louisiana.
A Terrible Trifecta of Destruction
On Friday, October 13, 2017, the Coast Guard investigated an oil spill in the Gulf off the Louisiana coast. The Sun Herald reports that a crack in an underwater pipeline spewed 672,000 gallons of oil at 3,000 psi. The oil spread via deep water currents before finally surfacing.
Two days later an explosion tore through a platform on Lake Pontchartrain, 20 miles north of New Orleans. Seven workers were injured, some critically, and a 44-year-old worker from Katy, Texas was missing and later found deceased. According to National Geographic, facilities on the lake have shrunk from twenty to four, and aging operating equipment may contribute to more accidents.
Finally, Rare Houston reports that an explosion ripped the Ledwig Ranch oil field in La Salle County, Texas, south of San Antonio on October 18th. The force of the blast shook the county courthouse 16 miles away. Two workers were injured and several oil storage tanks were set ablaze.
All three incidents are still under investigation.
Oil Production is Risky Business
The Houston economy depends heavily on the oil and gas business and the area hosts numerous facilities. Companies operating these plants have a responsibility to ensure the facilities are operated safely so as not to harm workers or the surrounding communities.
Unfortunately, safety is often compromised as was shown in the investigation of the massive 2015 explosion at the Exxon-Mobil refinery in Torrance, California. The Los Angeles Times reported that:
Exxon Mobil Corp. relied on outdated procedures and used equipment that was older than its safe operating life, which led to a 2015 explosion at the Torrance refinery, endangering 150,000 nearby residents, a federal agency said Wednesday.
Workers at the oil refinery ran the facility "blind" leading up to the Feb. 18 explosion that largely shuttered the plant for more than a year, said Vanessa Allen Sutherland, chairwoman of the U.S. Chemical Safety Board.
That explosion sent debris flying perilously close to a tank of deadly hydrofluoric acid, which, had it erupted, would have endangered 150,000 residents nearby.
Massive Rig Explosion and Fire Rocks People From Beds
This Fox News video reports that the explosion on Lake Pontchartrain rocked nearby homes, rousing some residents from bed.
[videosingle id="7337″ width="100%" height="400″ rel="false" /]
If you or a loved one were injured while working in the oil and gas industry, whether on an offshore rig or on land at a well site, you may be able to pursue a personal injury claim separate from any workers' compensation claim.  At these work sites, there are often third party contractors involved. If your injury was caused in whole or in part by the negligence of a third party – whether the owner or operator of the site or a separate contractor and its employees – you may be able to pursue a personal injury claim allowing you to seek additional compensation for pain and suffering, physical impairment, mental anguish, disfigurement, and other damages.
At The Callahan Law Firm, we have a history of success in representing injured workers and their family members as a result of oil well and gas well site accidents.  We work on a contingency basis which means that we only get paid if our client makes a financial recovery whether through settlement or verdict at the courthouse.  We represent people and families to win.
Contact us today for your free case evaluation.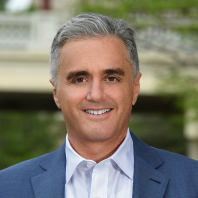 Michael uses his curiosity and skill to fight for people whose lives have been forever altered by tragic or traumatic events.