Oil Rig Accident Lawyer in Houston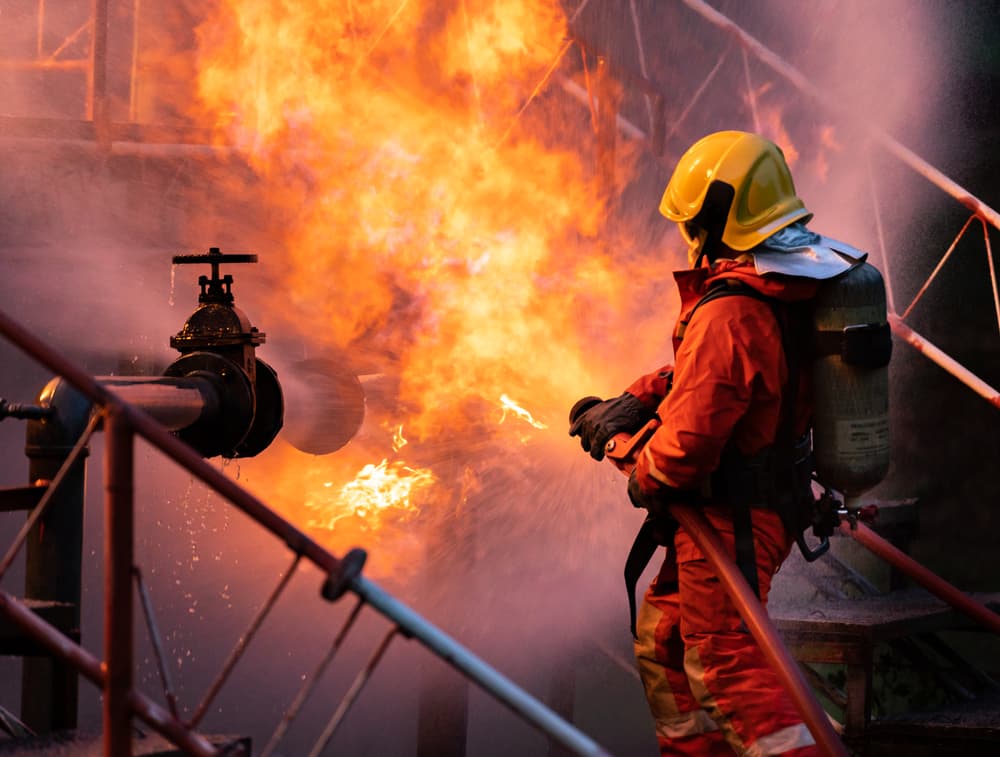 Working on an oil rig is inherently dangerous, but employers in the oil field are still responsible for ensuring worksites are safe and equipment is properly maintained. Too many of the hazards and dangers faced by oil rig workers could be reduced or eliminated if rig operators, company men, and other companies employing people in the oil field followed safe working practices. If you were injured in an oil rig accident, you might be left with serious, life-altering injuries, mounting medical bills, and uncertainties about your future. But you don't have to face these alone.
The Houston oil rig accident attorneys at The Callahan Law Firm are here to help. For over 25 years, we have fought for the rights of accident victims in Houston and throughout Texas. That means helping them pursue the compensation they deserve from every available source.
Our lawyers have the knowledge, experience, and resources to successfully handle oil rig accident cases, both land-based and offshore. We look forward to learning more about the circumstances of your injury. Contact us today for a free initial consultation to discuss your legal options.
Why You Need Our Experienced Houston Oil Rig Lawyers
Unfortunately, pursuing compensation after an oil rig accident can be a complicated process. Depending on the circumstances, you could be covered only by workers' compensation insurance, or you could be entitled to file a personal injury lawsuit against the party at fault for the accident. Hiring an experienced oil rig injury lawyer can increase your chances of getting the best outcome in your case.
An attorney can help by:
Investigating the incident to determine the responsible parties
Obtaining and preserving critical evidence
Handling and filing legal paperwork and managing deadlines so that you can focus on treating your injuries
Negotiating with insurance companies and communicating with other parties on your behalf
Working tirelessly to maximize your compensation by using resources typically unavailable to individual claimants
Filing a lawsuit and presenting your case to a jury when the responsible parties and their insurance companies refuse to treat you fairly
What Causes Oil Rig Accidents?
In many cases, oil rig accidents result from an operator failing to implement safety procedures, maintain or replace equipment, or adequately train employees. Sometimes, an oil rig accident might result from defective equipment, in which case, the equipment manufacturer may be liable for injuries.
Types of Oil Rig Accidents
Some of the most common types of accidents that happen on oil rigs and at oil well sites include:
Rig blowouts
Fires, gas leaks, and explosions
High-pressure lines leaking or bursting
Slippery surfaces 
Falling pipes or other objects
Catastrophic equipment failure
Workers coming into contact with hot surfaces or open flames
Types of Oil Rig Injuries
Oil rig accidents can cause severe injuries, some of which may require extensive or lifelong medical treatment. Examples of injuries include:
Serious burns
Neck and back injuries
Broken bones 
Scarring and disfigurement 
Crush injuries 
Severed, or amputated limbs
Complex regional pain syndrome
Paralysis
Injuries to internal organs
Psychological injuries
How Common Are Oil Rig Accidents?
In one recent year, Texas recorded the most fatalities in the oil and gas extraction industry of any state. The 44 deaths in Texas that year accounted for nearly 67 percent of all fatalities in the industry, according to the Centers for Disease Control and Prevention (CDC).
The Bureau of Labor Statistics reports that about 1,700 Texas employees in the oil, gas and mining industries suffered nonfatal work injuries in one recent year – or about five injuries per day. These figures may not account for injuries among oil rig workers classified as contractors and likely excludes the 154 workers injured on offshore rigs that year.
Because Houston is a crucial area for the oil and gas industry, nearly a third of the nation's oil and gas extraction jobs are based in Houston, which means a higher probability of oil rig accidents happening in this state to Texas workers.
Potential Compensation for Oil Rig Accidents
There are two principal routes in seeking compensation for injuries suffered while working on an oil rig, a claim against your employer and a "third-party claim".
Claim against Your Employer
If you are injured in an oil rig accident on land, you may be eligible for workers' compensation benefits. While many oil field companies in Texas carry workers' compensation insurance, Texas is unusual in that it does not require employers to carry workers' compensation insurance.
If your employer does have workers' comp insurance, you can file a claim to receive compensation for medical expenses related to your injuries and a portion of your lost wages. These are no-fault benefits, meaning it doesn't matter who was at fault for the accident that caused your injuries, as long as it happened while you were working, with few exceptions.  Unfortunately, workers' compensation benefits are very limited and do not fully compensate an injured oil field worker for the full extent of injuries and damages.
If your employer does not have workers' compensation coverage, you may be entitled to file a personal injury lawsuit against your employer for injuries you suffered on the job. In that lawsuit, you can pursue compensation for medical expenses related to your injuries, lost wages if you cannot work, and personal losses, such as pain, suffering, and physical impairment.
Third-Party Claim
Oftentimes on an oil rig, there are several companies working together.  While the rig itself may be operated by the drilling company, it is common to have workers from the casing company, the mud supplier, directional drilling specialists, wellhead contractors, the company man from the oil company as well as many others present and working together in the confined and fast-paced environment of an oil rig.  In this type of situation, it is common that an incident can be caused by the negligence of one company, but it affects the workers of several different companies.
If you are injured in this type of situation, you can make a claim against the company that caused your injuries.  This is often referred to as a "third-party" claim because you are not making a claim against your employer, but a third party who is responsible for your injuries.  As with any claim in the oil field, it is important that you have a knowledgeable and experienced attorney on your side to investigate your third-party claim and hold the responsible party accountable.
What if you are injured on an offshore Oil Rig?  What is the Jones Act and How Does It Apply to Oil Rig Injuries?
Oil rig workers injured offshore can sue their employers under The Merchant Marine Act of 1920, commonly known as the Jones Act.  Under the Jones Act, an injured employee can file a personal injury lawsuit against their employer in a civil court. It also grants these employees the right to a jury trial in personal injury cases, which is generally not available under maritime law.
The Jones Act requires maritime employers to provide their employees with a safe working environment, ensure the vessel where the employees work is seaworthy, and that all equipment is maintained correctly.
If you do not qualify to sue your employer under the Jones Act, but your injury occurred "upon the navigable waters of the United States," you may be able to seek compensation under the Longshore and Harbor Workers' Compensation Act (LHWCA). Workers on fixed platforms, such as those operated in the Gulf of Mexico, are likely covered by the Outer Continental Shelf Lands Act of 1953.
Contact Our Experienced Houston Oil Rig Accidents Attorneys Today
The Houston oil rig accident attorneys at The Callahan Law Firm have the knowledge, skills, and resources to fight for your rights and help you pursue the compensation you deserve after a workplace accident. Our experienced trial attorneys are not afraid to take on insurance companies and other large corporations.
Contact us today for a free, no-obligation case review.