Category:
Fatal Car Crashes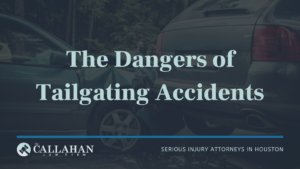 Each year, more than 2 million rear-end car accidents happen nationwide. Rear-end accidents are one of the most common types of motor vehicle collisions. Data from the Texas Department of Insurance reported that they account for 23% of all car accidents, and result in 950,000 injuries and 2,000 fatalities per…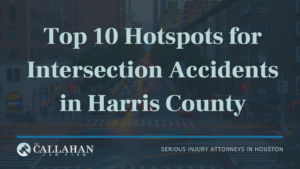 The Federal Highway Administration estimates that half of all traffic injuries nationwide occur in intersection accidents, and Harris County is no exception to that. Located in Houston, one of the most dangerous driving cities, Harris County has already seen 64,367 crashes this year, with 22,018 of those crashes occurring at…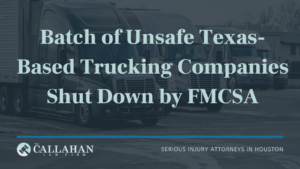 Government officials are working to better enforce federal regulations in hopes of reducing the number of unsafe trucks –and truck drivers—on the roads. A recent crackdown has shut down three unsafe Texas-based trucking companies in 2022 alone, and experts believe that more shutdowns are on the way. Adversity Transport Inc….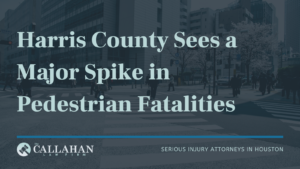 While safety advocates hoped to see a decrease in pedestrian fatalities in Harris County, 2022 has had a rocky start. Pedestrians are being hit and killed almost daily in Houston and across Harris County. Initial data from 2022 shows that if pedestrian accidents continue at the rate of which they…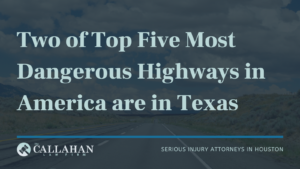 A recent report listed two Texas highways as the top five most dangerous in the country. The report utilizes 2019 date from the National Highway Traffic Safety Administration, as full data for 2020 and 2021 has yet to be released. According to the report, Interstate 20 is the second most…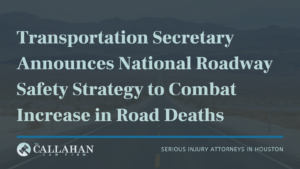 At the end of last month, the Department of Transportation announced the government's plan to combat the road fatality crisis. The federal plan, called the National Roadway Safety Strategy (NRSS), states that in 2020, approximately 38,680 people died in automobile accidents nationwide. Data from the Fatality Analysis Reporting System showed…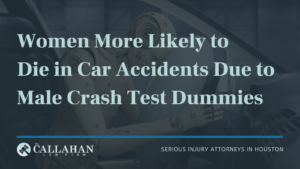 Each year, it is estimated that more than 40,000 people die nationwide in automobile accidents. However, though men are statistically more likely to cause and be involved car accidents, women are statistically more likely to die in them. A study done by the National Highway Traffic Safety Administration showed that, compared…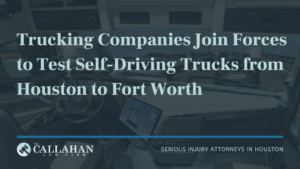 Trucking has long been an integral part of the American economy. The U.S. Census stated in 2019 that more than 3.5 million people were employed as truck drivers nationwide, making it one of the most popular professions in the country, and the American Trucking Association estimated that registered trucks traveled…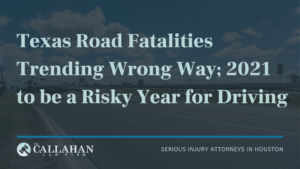 The coronavirus pandemic has created innumerable ripple effects that continue to affect the country, as well as the world. But as the pandemic comes to an end and Texans beginning to resume their commute, another epidemic is putting them at risk: car accidents. Preliminary data based on the first five…
Wrong way car accidents are extremely dangerous and often deadly as the result if often a head-on collision. Unfortunately, safety experts believe that this problem has gotten worse in recent years, especially in the Lone Star state. While Texas was found to lead the country in wrong way crashes, unfortunately,…