The Dangers of Tailgating Accidents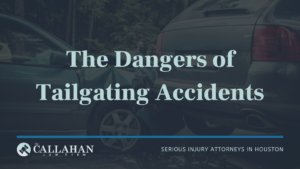 Each year, more than 2 million rear-end car accidents happen nationwide. Rear-end accidents are one of the most common types of motor vehicle collisions. Data from the Texas Department of Insurance reported that they account for 23% of all car accidents, and result in 950,000 injuries and 2,000 fatalities per year. Many of these accidents are caused by tailgating.
What is Tailgating?
Tailgating is when a driver follows another vehicle much more closely than they should. It is oftentimes done by frustrated drivers who want the driver in front of them to speed up. In some cases, it can be an expression of road rage.
Experts recommend that drivers maintain a safe distance from the vehicle in front of them. The National Safety Council recommends at least a 3-secont following distance. The general rule of thumb is that the higher the speed of travel, the more space drivers should leave between themselves and the drivers in front of them. Additionally, drivers should factor in driving conditions; if there are inclement weather conditions such as icy roads, rain, or fog, drivers should allot for more distance than usual.
Although tailgating is illegal in Texas, many drivers still do it. Tailgating is extremely dangerous because by reducing the distance between the vehicle in front of them, drivers are greatly reducing how much time they have to respond to unexpected road conditions. If the driver in front of them needed to brake abruptly for slowing traffic or another hazard, the tailgater may not have enough time to react. This can lead to a rear-end accident.
The Dangers of Tailgating
When on the freeway, drivers are traveling more than 100 feet per second. If drivers do not leave the recommended distance between themselves and the vehicle in front of them, they may not be able to hit the brakes in time to stop.
Data from the National Highway Safety Administration reports that when driving at 55 miles per hour, the average braking distance required is 193 feet. The distance passed while braking can be more than double that for 18-wheelers and commercial motor vehicles, depending on the size of the truck and weight of the load.
Despite the dangers of tailgating, a 2016 study done by the American Automobile Association's Foundation for Traffic Safety reported that 51% of people, or about 104 million drivers, purposely tailgate other drivers.
Texas Tailgating Accident Statistics
According to data from the Texas Crash Records Information System, from 2017 to 2021 there were 87,483 car accidents caused by a driver following another driver too closely. So far, there have been 12,810 crashes caused by tailgating in 2022.
Of the 87,483 tailgating crashes that occurred between 2017 and 2021, 10,802 of them occurred one of the nine counties (Austin, Brazoria, Chambers, Fort Bend, Galveston, Harris, Liberty, Montgomery, and Waller) that make up the greater Houston area. So far, there have been 1,650 tailgating accidents across the greater Houston area this year alone.
In Harris County, there were 6,584 car accidents caused by drivers following others too closely between 2017 and 2021. This year so far, there have been 1,028 crashes caused by tailgating in Harris County.
Where in Houston do Tailgating Accidents Happen?
Tailgating accidents can happen in many places, such as:
Freeways: in 2021, 981 tailgating accidents occurred on freeways, state highways, and interstates across the greater Houston area.
City Streets: There were 695 tailgating accidents on Houston city streets last year.
County Roads: There were 229 accidents caused by drivers following others too closely on county roads in 2021.
Farm-to-market Roads: 230 tailgating accidents occurred in 2021 on Houston farm-to-market roads.
Toll Roads: 66 accidents caused by tailgating occurred on Houston toll roads and toll bridges in 2021.
Houston Tailgating Accident Lawyers
Tailgating accidents can be serious, and even deadly. 2,237 people were injured in tailgating accidents in the state of Texas last year, and many of those people were seriously or fatally injured. If you were rear-ended by a driver who was tailgating you, you may be entitled to compensation. Drivers have a responsibility to operate their vehicle safely, and tailgating is a dangerous activity.
Depending on the severity of the collision, you may be able to pursue damages for:
Medical costs, past and future,
Property damage,
Pain and suffering,
Lost income and lost future earning potential, and
Physical impairment or disability.
If you or a loved one has been injured in a tailgating accident, contact our Houston Car Accident Lawyers today to see how we can help. We have a history of successfully representing injured people and their families, and we can help you too. Give us a call at 713-224-9000, or fill out our contact form here.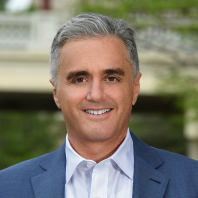 Michael uses his curiosity and skill to fight for people whose lives have been forever altered by tragic or traumatic events.