Auto Accidents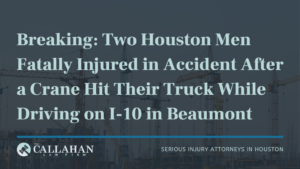 The identities of the victims of last night's fatal crane accident in Beaumont have been confirmed. The driver was 37-year-old Sarfaraz Karowadia, and his passenger was 42-year-old Altaf Kasowadia. The men, both of whom were from Friendswood, were driving westbound on I-10 on Thursday when the pickup truck they were…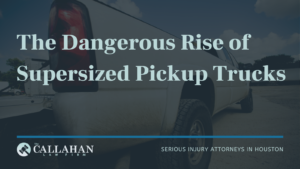 The onset of modern technology has disrupted the automotive world, with vehicles offering more safety and luxury features than ever before. But one major trend is concerning—the uptick in pickup trucks on the road. Even more alarming, not only are pickup trucks increasing in popularity—they're increasing in size as well….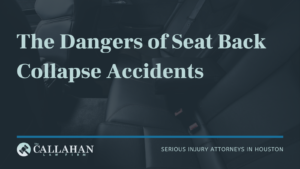 A CBS investigation has found that an out-of-date government safety standard is putting drivers and their families in danger. In their six-year study, they identified over 100 people who were either severely or fatally injured by seat back failures. Vehicle front seats—particularly, the seat backs—can collapse in rear-end accidents, pitching…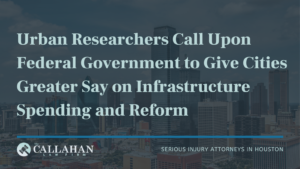 With the new administration should come a new federal infrastructure package, complete with a thorough consultation and complete reform of the American infrastructure system, according to a report released by the Kinder Institute. The report was co-authored by William Fulton and Henry Cisneros. Fulton is the director of Rice University's…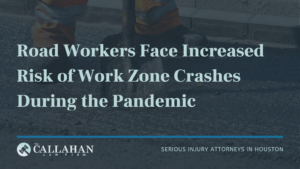 The COVID-19 pandemic has caused an undeniable and significant ripple effect into many aspects of daily life. But one unanticipated result of the pandemic is the increase in car accidents involving roadside work zones. Despite fewer cars on the road, there has been an alarming increase of both work zone…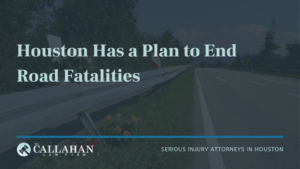 Texas roads have not seen a deathless day since 2000, and Houston has also long been plagued with car accidents, even dubbed the deadliest driving city in America by the Houston Chronicle. But Houston government officials state that they have a plan to end road fatalities within the next decade….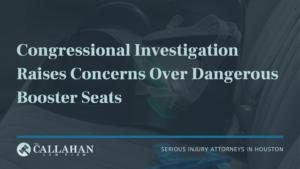 Booster seats are meant to keep children safe as they ride in the car, elevating them so that the adult-sized seatbelts in the backseat better fit their small bodies. But recent reports show that manufacturers may not actually be doing their part to ensure these seats are safe. On December…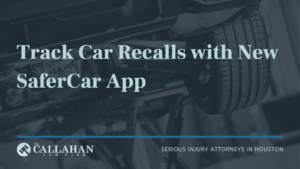 The National Highway Traffic Safety Administration reported that about a quarter of vehicles have an unrepaired recall, and last year there were 53 million recalls on vehicles and vehicle-related equipment. Every day, hundreds of thousands of automobiles with recalled parts get on the road, putting the drivers and passengers of…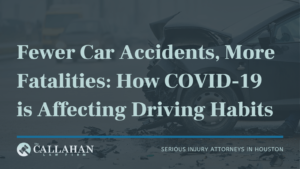 The coronavirus pandemic has changed the world as we know it. With many businesses restricted and a large portion of the population working from home, the roads have been freer than ever. The general assumption was that with the decrease in traffic would come a decrease in car accidents, and…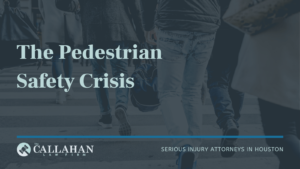 The National Safety Council projects that 38,800 people lost their lives nationwide in car accidents last year. Roughly 6,500 of them were pedestrians, an increase of 5% from the year before. This translates to two pedestrian fatalities per every 100,000 people, and is the highest pedestrian death toll the nation…