Lawsuit Against the EPA over the Rollback of Chemical Safety Regulations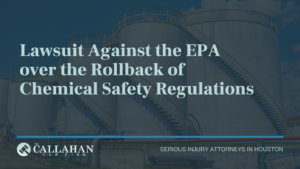 Harris County, Texas has joined 13 other counties in opposition to the current administration's rollback of chemical safety regulations.
These 14 attorneys general from all across the United States are claiming that the rollback is a menace to public safety because it hugely increases the risk of explosions during chemical emergencies.
In addition to these 14 attorneys general, a non-profit called Earthjustice and its 13 affiliate groups have filed a lawsuit against the Trump administration in hopes of stopping the rollback as well.
The Trump Administration's Rollback of Chemical Safety Regulations
In November of 2019, the current administration declared their decision to reverse multiple safety regulations related to chemical plants. The purported reasoning behind this decision is that disclosing inventory and location information for chemical plants in the United States to the public could pose a potential security risk.
Under the rollback, however, the companies that operate the chemical plants would no longer be required to investigate the root cause disasters such as explosions occur, look into potentially safer technologies, or participate in third-party audits. In addition, they would no longer be required to disclose to the public what kinds of chemicals and other potentially dangerous materials they store at the facility.
What Would the Rollback Reverse?
This rollback would reverse some of the rules inducted by the previous administration in 2017. These rules were adopted in response to the deadly explosion near Waco that occurred 4 years prior. In that incident, over 200 people were injured or killed when forty tons of ammonium nitrate caught fire and exploded in a West, Texas distribution facility. The regulations subsequently put in place required more proactive accident prevention procedures as well as more in-depth emergency-response protocols for chemical incidents. In addition to being specifically designed to avoid and moderate chemical accidents, they were also put into place to create a sense of public transparency.
These rules were developed after a robust outreach effort to firefighters as well as other industrial communities. They were designed with these key players in mind, and developed "to protect those who protect us," according to Debbie Berkowitz, the current safety program director for the National Employment Law Project and former chief of staff for the Occupational Safety and Health Administration (OSHA).
The Result of the Chemical Regulation Withdrawal
With the reversal of these rules, the current administration would be allowing for a lack of internal accountability for these chemical companies, a decision that is equal parts negligent and dangerous. In a written statement, County Attorney Vince Ryan said that with this action, "the federal government is failing to protect us from dangerous chemical accidents." The Environmental Protection Agency "gutted safety protections for chemical accidents," he said, which "further endangers our neighborhoods in Harris County."
The issue is an extremely prevalent one. Multiple high-profile disasters occurred in and around Harris County, Texas in 2019, including fires and/or explosions at Watson Grinding in Spring Branch, Arkema and KMCO (both in Crosby), Exxon Mobile in Baytown, and ITC in Deer Park, to name a few.
If you or a loved one has been hurt in a fire, explosion, or other kind of industrial accident, call The Callahan Law Firm at 713-224-9000 for a Free Case Consultation with one of our Workplace Injury attorneys.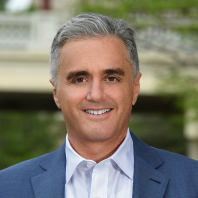 Michael uses his curiosity and skill to fight for people whose lives have been forever altered by tragic or traumatic events.