Grain Mill Hammered $1.8 Million Fine
Grain mills and silos have potential to explode from ignition of combustible grain dust, putting workers constantly in danger in Texas and across America.
Grain mills produce highly combustible dust and vital safety measures must be taken to guard against massive explosions that can occur. Similar to the dangers with fertilizer production and storage that resulted in the West, Texas blast in 2013, or the infamous Texas City ship explosion in 1947, grain dust in the air is extremely volatile, and plant management must take every reasonable precaution to protect workers.
The Occupational Safety and Health Administration has found a grain mill in Wisconsin liable for 14 "willful" safety violations leading to an explosion that killed five people and injured twelve others, including a man who had to have both legs amputated. The Milwaukee Journal Sentinel reports that following the May 31st incident the agency placed Didion Milling, Inc. on its Severe Violator Enforcement Program.
Disregard of Well-known Hazards
In its report and issuance of the stinging $1,837,861 fine, OSHA was unflinching in its assessment of Didion's handling of safety measures:
"Didion Milling could have prevented this tragedy if it had addressed hazards that are well-known in this industry," OSHA Regional Administrator Ken Nishiyama Atha said in a statement. "Instead, their disregard for the law led to an explosion that claimed the lives of workers, and heartbreak for their families and the community."
The company contested the findings, saying that, "Didion does not agree with the severity of the penalties levied against our family-owned business or the conclusions released by OSHA today. We are working with our legal counsel to determine how to address the findings from this federal agency."
Safety protocols to remove grain dust from the air, thus reducing combustibility, are an established practice in the industry. The OSHA investigation concluded that Didion failed to control both the leakage of dust and the possible sources of ignition. The result was lives lost and debilitating injury.
The facility had already been cited in 2011 for deficiency of such safety protections.
Stunning Explosion
ABC News broadcast this story in the immediate aftermath of the explosion, prior to the final fatality and injury count. The reporter notes the previous citations for safety violations.
[videosingle id="7278″ width="100%" height="400″ rel="false" /]
Plant Management Knows What's Needed to Protect Workers
According to the investigation the grain processor knew the safety protocols needed to protect workers, had been cited for violations six years prior, yet still was found responsible for 14 infractions in the recent explosion that tragically ended lives and severely injured others.
Houston is surrounded by petroleum processing and other facilities, many handling explosive materials. Safety must be priority one in these economically vital production plants. When safety is compromised, lives are at stake.
If you or a loved one has been severely injured or someone has died from an accident working in any type of industrial facility, The Callahan Law Firm has the experience, skill and resources to successfully represent those harmed because of the negligence or gross negligence of plant owners, operators and any other responsible company. We work on a contingency basis, meaning our firm is paid only if you make a recovery whether by settlement or verdict.
Contact us today for a free case evaluation.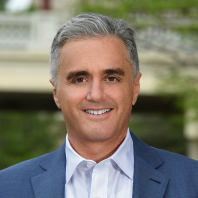 Michael uses his curiosity and skill to fight for people whose lives have been forever altered by tragic or traumatic events.