West Texas Semi Truck & School Bus Collision A Reminder to Houston Drivers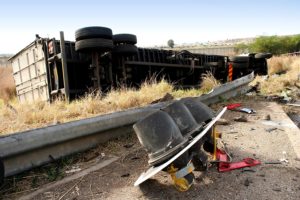 Semi-truck accidents are becoming too common on Texas roads – like the one that happened in West Texas with a school bus.
Semi-truck accidents are becoming too common on Texas roads.
On Dec 3, 2016, a school bus collided with a semi-truck on I-20 outside of Big Spring, Texas. The bus was returning from a cheering competition outside the district. The Texas Department of Public Safety (DPS) has confirmed the accident claimed the life of cheering team sponsor, Elizabeth Pope, 52, of Iraan, Texas.
Semi-Truck & School Bus Accident in West Texas
According to Everything Lubbock,
The Texas Department of Public Safety is investigating a crash between an Iraan-Sheffield ISD school bus and semi-truck in Howard County Friday night. The accident occurred on Interstate 20 west of Big Spring, at mile marker 173, around 10:45 p.m.
Authorities said the semi-truck was traveling eastbound on the interstate behind a passenger car. The passenger car slammed on its brakes. The semi-truck veered to the right to avoid colliding with the passenger car. The driver of the semi-truck lost control and crossed the center media into the westbound lanes of the interstate. The semi-truck then struck the school bus.
There were multiple victims in the accident who were admitted to University Medical Center in Lubbock. One of the victims was treated and discharged while the other three remained under medical care for at least a day after the accident.
Though some details are sketchy according to reports, other facts are clear. A semi-truck has collided with school-aged children claiming the life of an adult, sending others to the hospital, and causing irreparable harm to the families of the victims.
How Semi-Truck Accidents Affect Victims in Texas
This incident is a reminder of how dangerous Texas roads can be. When cars share freeways with semi-trucks and commercial vehicles, just one moment of inattention by one driver can have horrific consequences. It's tragic and unfortunately, a too common occurrence.
Next Steps If You've Been Involved in a Semi-Truck Accident
Our Houston-based personal injury law firm has a long history of success in representing individuals and families in serious injury cases involving 18-wheelers and other large trucks. We prepare your case for trial from the moment we are retained and focus on obtaining maximum compensation so you can return to a productive life as soon as possible.
If you or your family member has been affected by a semi-truck accident please contact us today for a free case evaluation.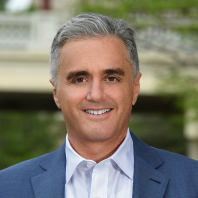 Michael uses his curiosity and skill to fight for people whose lives have been forever altered by tragic or traumatic events.