Pedestrians in Peril as Fatal Accidents Spikes
Pedestrian accident fatalities have risen sharply around the country, including in Houston and throughout Texas. Call for a free case evaluation.
Not since the early 1990s has the nation seen so many pedestrians struck and killed by vehicles, and traffic safety experts are scrambling to determine why in order to reverse the alarming trend.
Fatal pedestrian accidents had seen a steady decline since the peak year of 1975, but according to the Washington Post, began to rise again starting in 2009, hitting nearly 6,000 in 2016, the most recent year for which statistics are available. That's a 46 percent increase in seven years, alarming public safety officials.
Traffic safety experts are puzzled and offer a variety of possible explanations. One factor cited which seems entirely reasonable is both drivers and pedestrians are distracted by cell phones. A driver not paying attention to pedestrian cross traffic ahead, or a pedestrian blissfully unaware he is stepping in front of oncoming traffic are both realistic scenarios.
Another factor is substance abuse. Alcohol, opioid drug use and other impairing substances could be part of the problem.  Since alcohol has been a problem for generations, yet pedestrian deaths declined from 1975 until 2009, could recent increases in prescription drug abuse, coupled with cell phone distraction be the difference?
One final piece could be increased homeless populations on the streets, especially for those who are substance impaired.
Houston Follows the Trend as Well
True to the national increase, Houston saw a sharp rise in pedestrian accident deaths in 2016, nearly an exact overlay of the national picture, according to the Houston Chronicle. The city saw a spike upward of 31 percent in pedestrian deaths in that year alone, leaving police searching for answers.
"The numbers are just dramatically going up, and it's been really hard for us to explain why," HPD Sgt. Derrick Hall said at a news conference urging safe pedestrian practices.
Numerous public safety and insurance studies show that Texas as a whole has seen pedestrian fatalities rise, even in west Texas towns such as Lubbock. Some of the most dangerous sites are around entertainment districts such as Austin's 6th Street and Dallas' West End Marketplace. Combine alcohol with cell phone distraction and tragedy seems to be the inevitable result.
In 2017 the Texas Legislature finally passed a statewide ban on texting while driving. Yet on any given day, glance at cars to the left and right of you on the freeway and notice how many people are still looking down at a phone in their hand. People are simply not paying attention to the law, nor to the traffic ahead of them.
If you're not paying attention…
This jaw dropping video shows a number of close calls in which almost every person, including several pedestrians or drivers, were not paying attention and nearly paid with their life or someone else's.
Houston's Auto Accident Attorneys
While public safety experts grapple with the rise in pedestrian accidents, we at the Callahan Law Firm are experts at investigating and determining the cause of individual accidents.  We use our extensive resources and skills to determine what happened, why it happened, and what could have been done to prevent it.
Our lawyers offer a free case evaluation and representation on "no fee if no recovery for you" terms. We only get paid when you make a financial recovery in your case, whether through settlement or as a result of a judgment.
Contact Us Today to Schedule a Free Case Evaluation.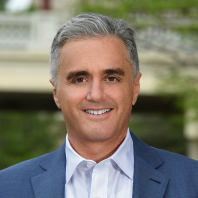 Michael uses his curiosity and skill to fight for people whose lives have been forever altered by tragic or traumatic events.