Industrial Machinery Severs Finger of Worker Who Gets Settlement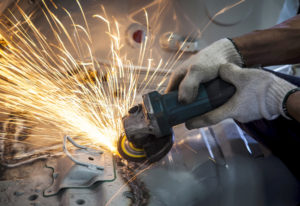 Industrial machines can inflict terrible damage on people's bodies. When companies neglect safety guards, workers get maimed for life.
Industrial machines can inflict terrible damage on people's bodies. When companies neglect safety guards, workers get maimed for life. In a city like Houston where tens of thousands of people work in industrial and manufacturing jobs, safe machinery should be a top priority.
Missing Safety Guards Cost Worker His Hand
A workplace accident caused the amputation of Juan Reyes' hand when he was operating an industrial shear that exerts 47 tons of pressure. As he was positioning a piece of metal beneath the shear knife, his foot inadvertently hit a pedal activating the device which severed the middle finger of his right hand. According to The Legal Intelligencer, an investigation showed that the device, manufactured in 1983, was missing a safety guard and another guard on the foot pedal wasn't working.
Initially doctors performed amputation for the damaged finger, and Reyes underwent 18 months of physical therapy. But Reyes continued to have pain, tremors and limited range of motion
Were the Guards Installed, or Not?
The machine's manufacturer, Cincinnati, Inc. was found liable in court under product liability theories and negligence. The missing guard was designed in 1984 for retrofitting to the machine. Reyes' attorney cited conflicting testimony by a company spokesman regarding whether Cincinnati knew if the existing machine had ever been retrofitted with the guard.
Apparently, in deposition the witness said he assumed the guard had been added in 1984, but he reviewed the wrong plans for the device. However, at trial the witness said he had never been mistaken, and his email was referring to a different guard. According to the attorney for Mr. Reyes, the jury did not appreciate the witnesses inconsistent testimony. The jury awarded Mr. Reyes a multi-million dollar settlement.
Cincinnati, Inc. maintained that the guard had been installed, but that it had been removed at some point in the intervening 30 years. They also noted that warnings were clearly attached to the machine.
Neglect Brings Catastrophe
Industrial machinery and tools can maim and kill workers in an instant when the product manufacturer or company management neglects good safety practices. Workers should not feel pressured to shortcut safety to keep production humming. This video show how quickly tragedy can unfold in an industrial setting.
[videosingle id="7758″ width="100%" height="400″ rel="false" /]
Need An Experienced Work Injury Lawyer in Texas
An injured person – or the surviving family of an industrial worker killed in an accident – has the right to seek justice for injuries, damages and losses. These type cases can have multiple layers of liability as responsible parties can include the employer, the machine manufacturer, distributors and the seller of the product.
These cases are complex and require legal counsel with the experience, skill and resources necessary to get justice. At The Callahan Law Firm, we are focused on the fight for justice on behalf of injured workers and their families. Call or email today for a free case evaluation with an experienced industrial accident attorney.
Schedule a Free Case Evaluation Today!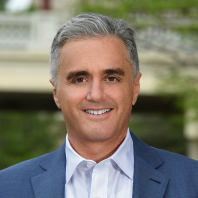 Michael uses his curiosity and skill to fight for people whose lives have been forever altered by tragic or traumatic events.