Crane Accident Case Shows Importance of Experience Legal Counsel
Working in and around industrial cranes is dangerous work. And when a crane accident happens, different companies and their employees may share liability which means the injured worker and his family must have experienced legal counsel.
In places like Houston and throughout Texas where industry regularly uses cranes, the danger to workers is real. And getting justice for the injured worker and his or her family requires an attorney who is experienced in handling complex workplace and heavy equipment accidents.
"Spit Him Out of the Operator Cab"
Alabama resident John, was operating a Manitowoc "crawler" crane at the VT Halter Marine facility in Pascagoula, Mississippi in June of 2014. He and a second crane operator were moving a ship's bow in tandem when Williams was ordered to stop.  Unfortunately the second operator kept moving, causing William's crane to tip forward.
According to The Sun Herald of Gulfport, Mississippi, as Williams tried to right the crane, an 18,000 pound counter weight broke loose behind him, striking the cab and ejecting him from it.  Upon investigation it was determined that if Williams had been warned that the counter weights could come loose, he could have immediately evacuated the cab instead of staying in it trying to right the crane.
Manitowoc "should have warned the operator," said an attorney for Williams. "He could have left. He could have gotten out. It was like a baseball hitting a bat. It spit him out of the operator cab and directly onto his head, causing the terrible injury that he had.
Williams suffered a traumatic brain injury and blindness, and now requires around the clock care. His wife, Wanda, had to quit her job in order to care for him.
Crane collapses are terrifying incidents and often have catastrophic consequences as this Tomo New video of a New York accident shows.
[videosingle id="7531″ width="100%" height="400″ rel="false" /]
Complex Liabilities
A federal jury awarded Williams $8.5 million in damages. The jury apportioned 40% of the liability to the Defendant, Manitowac so that Williams' award was reduced to $3.4 million.
In addition, the jury assigned 50% liability to Williams' employer, Halter Marine. But because Halter Marine carried workers' compensation insurance at the time of the incident, Williams cannot recover that 50% of the award from his employer.  Instead, Williams is entitled to receive workers' compensation benefits only from Halter Marine – medical care and a percentage of his lost wages.  And Williams himself was assigned 10% liability.
We Are Experienced Attorneys in Workplace Accident Law
Clearly, sorting through the shared liabilities in a workplace accident requires a law firm that has the experience, skill and resources necessary to navigate the complexities when multiple parties are involved, including equipment manufacturers, contractors, sub-contractors, and employers.
If a workplace accident has caused serious or catastrophic injuries to you or a loved one, contact us at The Callahan Law Firm for a no-cost case evaluation. The Callahan Law Firm has a proven record of fighting legal battles and winning for injured workers and their families.
Schedule a Free Case Evaluation Today.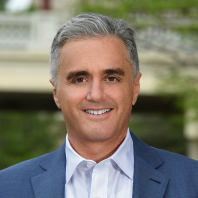 Michael uses his curiosity and skill to fight for people whose lives have been forever altered by tragic or traumatic events.