Buyers Burned by AmazonBasics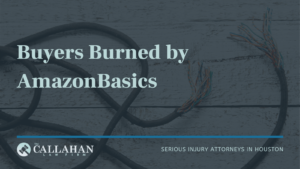 It's no secret that Amazon has become one of the largest online retailers in the world. This has only increased since the start of the pandemic; people have been buying into the convenience and safety of online shopping, leading to skyrocketing sales for the e-tailer.
This includes an uptick in sales of their brand, AmazonBasics. Launched in 2009, AmazonBasics began as a line of commonly used products that they identified that Amazon could create at a higher quality and lower price point, to be promoted over existing brands on the site. Since its inception, the line has seen huge success, and has grown to encompass over 5,000 products, many of which have become bestsellers and racking up hundreds or even thousands of positive reviews.
But hidden within the rave reviews are some major complaints. CNN released a report documenting the safety-related issues found with AmazonBasics; in it, they analyzed thousands of products and discovered over 1500 reviews written in the past four years warning buyers of dangerous malfunctions. These reviews spanned across 70 defective products, all of which were sold under the AmazonBasics name.
Ignoring Major Red Flags
In a report done by CNN, investigators scoured product reviews and found that many reviewers called out the items they had purchased as dangerous, recounting their alarming experiences with the defective products. Buyers wrote that these items smoked, melted, caught fire, or even exploded, just to name a few. Other users say that the item they ordered caused electrical malfunctions, some of which ended up damaging their home and other property.
Many people wrote in their reviews that they had trusted Amazon to create safe, quality products since they were branded with the company name, or even promoted as "Amazon's Choice." While experts admit that the issues these defective products are facing are not unique to Amazon-made items, these serious safety concerns should not be taken lightly by the retailer.
Yet despite being reviewed as a "hazard" by consumers, many of these products still have yet to be recalled. Around 30 items with 3 or more reviews like this remain online for consumers to buy. While Amazon confirmed that at least 8 of these defective products were under investigation, they also stated that all of the pieces met their safety standards.
Is "Amazon's Choice" Trustworthy?
In their reviews, Amazon users have written about their traumatic experiences with these so-called safe household products. In one review, a shopper noted that the surge protector he had placed in his baby's nursery became a "blowtorch," with flames shooting out of it, and the incident ended up causing over $1000 in damage by burning through the outlet and searing parts of the wall.
Other people recounted similarly horrifying malfunctions—phone chargers burning people's skin, and batteries exploding sending chemicals into the user's face. Paper shredders were malfunctioning, and one even exploded, burning someone's arm. One mother wrote that her microwave caught fire when her daughter tried to heat up macaroni, and that she had to run it outside and spray it down with a hose to put it out. Some people even reported that the faulty object they bought was neither turned on nor plugged in when it began to melt and smoke.
In addition to dysfunctional household items, many of these defective products are meant to be used in the car, which can exacerbate the danger for both the person driving, other passengers inside the vehicle, and nearby drivers. One person wrote that the phone charger they bought caught fire while they were driving on a busy freeway, and another user reported that their cord caught fire while the car was parked with a child inside.
Behind the Scenes at Amazon
When interviewed by CNN, three people formerly employed by the e-tailer said that AmazonBasics gets new products added in one of two ways. The first method they use involves conducting a market trend analysis, then going to the manufacturer and having them create the items they feel would be good additions to the line. The second method is to partner with third-party companies (many of which are based abroad) selling already-popular products on the site to brand the items with the "AmazonBasics" name.
Though Amazon disputes this, former employees stated that because products added to the line via the second method are made by a third-party manufacturer, Amazon typically has less insight into the production process and quality control inspections when following that method. Amazon stated that in most cases, they work directly with the product manufacturers to ensure that the items meet the company's safety standards, though they did not give details as to what that verification process looked like.
One former Amazon compliance manager named Rachel Greer stated that during her tenure, the compliance department closely monitored incoming and outgoing products, testing them frequently to ensure the manufacturers weren't switching out production materials for cheaper alternatives and compromising safety in hopes of cutting costs. However, she left the company in 2015, citing concern that the desire to increase their profit margin was resulting in many safety concerns being overlooked and quality control methods being lessened. She said that if these issues were found with a seller's products, they would likely be taken down immediately; however, because the defective products are coming from Amazon itself, they are allowed to remain on the site.
How do we Hold Amazon Accountable?
The law requires businesses to immediately report when a product they've sold is "potentially hazardous" to the federal Consumer Product Safety Commission (CPSC). Then, the CPSC will examine the product and determine whether or not they should issue an official recall. Companies also have the option to initiate a recall voluntarily in conjunction with the CPSC.
While the CPSC cannot legally discuss any items under review for recall, they state that they take a number of factors into account when trying to determine whether or not issuing a recall is necessary. These include but are not limited to "the nature of the defect," "the level of hazard associated with the issue," and "the pattern of similar problems seen."
Reports dating back to 2012 have detailed the issues that users have had with AmazonBasics products. Consumers have relayed their concerns about at least 8 different defective products from the line. Amazon itself has recalled two items from their Basics line—a power bank and a space heater—in 2018 and 2019. Beyond that, however, they have made no move to acknowledge the concerns people have with their malfunctioning products. When asked if it tested any of the objects that buyers flagged as dangerous, Amazon told CNN that it did not have "information to share."
Some of these defective product malfunctions have led to lawsuits, with Amazon quietly settling claims made by unhappy customers and pulling products from their virtual shelves. Even so, some of these dangerous defective products remain on the site, ready to be bought by the next unsuspecting consumer and potential victim.
If you or a loved one has been injured by a defective product, it's important that you seek counsel to hold the manufacturer and retailer accountable. Contact our experienced defective product attorneys today for a free case consultation.
Contact The Callahan Law Firm For A Free Consultation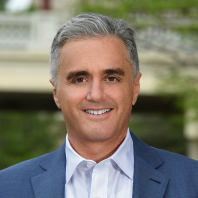 Michael uses his curiosity and skill to fight for people whose lives have been forever altered by tragic or traumatic events.