November 4, 2021 | Michael S. Callahan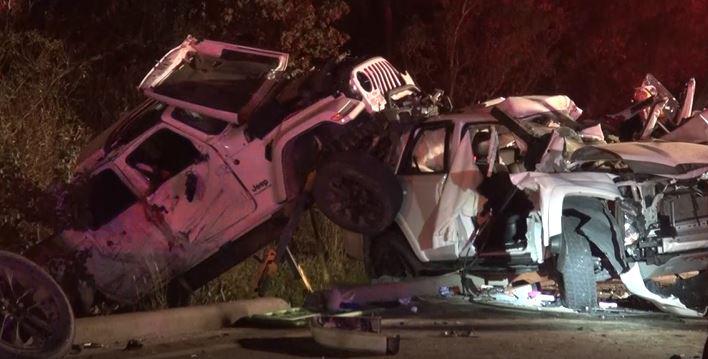 Photo from The Courier of Montgomery County
Four people were taken to the hospital on Tuesday night after a crash in Conroe Texas where the driver, a 61-year-old man, was reportedly missing for several hours after being ejected from his seat. The accident occurred in Conroe, on FM 1314 just south of Texas 242.
Officers first received word about the accident a little after 7 p.m. Witnesses stated that a Jeep was driving northbound on FM 1314 when the driver crossed the median line, sideswiping a Kia Soul driving in the opposite direction and causing it to flip into a ditch. The driver of the Jeep then went between a southbound Ford Edge and a Toyota Forerunner. Upon striking the Forerunner, the Jeep went airborne, landing on top of the Toyota.
Emergency responders were able to extricate the woman driving the Toyota, who was suffering from leg fractures and internal injuries, as well as an infant that was uninjured in the backseat. The woman is currently in the hospital, in serious condition, while the drivers of the Ford Edge and the Kia Soul have also been hospitalized, in stable condition.
The ejected driver of the Jeep was not found at the scene of the Conroe crash. Firefighters found the Jeep's doors jammed shut, but the sunroof was broken, with pieces of the window up to several hundred feet down the road. This prompted them to search the woods nearby, where they found the driver lying almost 200 yards into the brush. He was hospitalized, in stable condition.
—
If you or a loved one has been injured in a car accident, contact The Callahan Law Firm today. Our experienced Car Accident Attorneys have been helping injured people and their families for over 25 years, and we can help you too. Give us a call at 713-224-9000, or fill out our contact form here.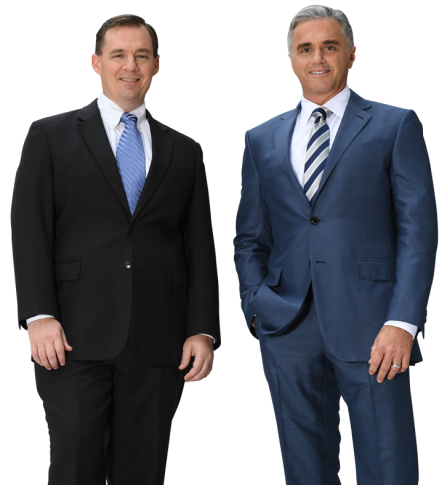 Talk to an Experienced Texas Personal Injury Lawyer Now
After a serious accident, your focus should be on your health and your family. Let our attorneys handle everything else. Contact The Callahan Law Firm now for a free review of your case. Our attorneys are here to answer your questions and explain your legal options.