Why Timing is Important if You Have a Whiplash Injury After a Car Accident
Whiplash.
It happens so quickly you may not even feel the pain or remember it happening. Dealing with the trauma of an accident, where adrenaline and the stress hormone cortisol are pumping, you may not feel the effects of it for twenty-four to thirty-six hours after the accident.
But while you may feel fine immediately following an accident, timing matters for treating whiplash and handling your personal injury claim.
What is Whiplash?
Whiplash is a neck injury that occurs when the head moves suddenly forward then backward. It is most frequently seen with rear end collisions, though it can also occur on amusement park rides or playing contact sports.
After an auto accident, your body goes into "panic mode." The neurons and transmitters that make up your brain try to process the accident, assessing damage and injury. The brain is disrupted by hormones like adrenaline and cortisol which biologically, help humans survive traumatic situations. They essentially help you "play through the pain."
As your body calms down, you may begin to feel pain in your neck. This could range from mild stiffness that comes and goes to severe neck pain. Other symptoms may include headaches at the base of the spine or dizziness. There may be numbness running down your arm. You may feel constant weariness or fatigue. You may also feel lower back pain.
While most cases of whiplash occur twenty-four hours after an accident, in some cases whiplash symptoms do not arise until several days later. Mild though your symptoms may be, it is important to seek medical treatment for whiplash.
Treating Whiplash matters not just for your health, but for handling personal injury claims.
All too often victims of auto accidents avoid seeking medical treatment until it is too late. They may be too busy with work or family life, and the pain just does not seem that serious at first. It seems like something that can be treated with aspirin.
Until it gets worse.
Whiplash can have long-term effects such as chronic headaches, stiffness, pain in the neck, or pain along the spine. Doctors may be able to trace if this pain comes from damaged ligaments, soft tissue, or discs that occurred as a result of the car accident.
It is important that you visit a doctor if you begin to feel symptoms of whiplash.
Medical expenses that follow auto accidents can be costly. If you wait too long to see a doctor, an insurance adjuster might argue that your injuries were not serious enough to justify reimbursement for pain and suffering. By going to the doctor at the onset of pain, not only are you getting the necessary medical care you are also documenting your suffering in the aftermath of a traumatic accident.
In Texas, there is a statute of limitations of two years for filing a personal injury lawsuit. This clock starts running the moment after the accident has occurred. If you are injured by another party in a car accident, the other party's insurance company may approach you within a day or two to sign a document where you waive rights to injury claims in exchange for a small amount of money. It is imperative that you do not sign such a document and seek a full medical examination if you experience the onset of whiplash.
Whiplash injuries can be some of the most difficult to prove, especially because symptoms are less readily apparent in the immediate aftermath of an car crash. A car accident attorney can help you work with your doctor to determine the cause and extent of your injury when filing claims for personal injury.
While working with your on your personal injury claim, your lawyer will also help you determine the compensation you may be entitled to such as:
Past or future medical expenses, including physical therapy
Permanent disfigurement or scarring
Lost wages
Mental anguish and suffering
Out-of-pocket medical expenses related to the accident, such as reimbursement for mileage travelled to and from medical appointments
If you were in a car accident that resulted in injury, seek medical attention. Then talk to an attorney at The Callahan Law Firm about how to proceed with your personal injury case. We've helped hundreds of clients receive the compensation they deserve following a traumatic car accident.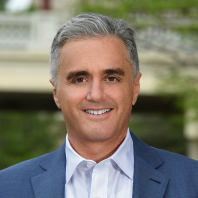 Michael uses his curiosity and skill to fight for people whose lives have been forever altered by tragic or traumatic events.