Trucking Company Charged for Lying to FMCSA to Conceal Owner's Poor Safety Record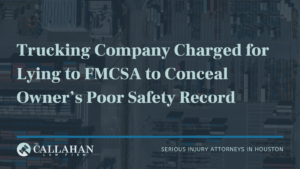 The owner of a Rochester trucking company was recently charged by criminal complaint for allegedly lying to the Federal Motor Carrier Safety Administration (FMCSA). Charges include that Tony Kirik, the owner of several trucking companies, made false statements to the FMCSA and the U.S. Department of Transportation in an attempt to conceal his company's negative safety rating.
The complaint says that Kirik owned a trucking business called Dallas Logistics, and that he put the business in the name of a nominee owner to purposely conceal its relation to one of his other trucking companies, Orange Transportation, that has a shoddy safety record.
Orange Transportation had gotten negative safety ratings from the FMCSA, and had Mr. Kirik listed himself as the owner of Dallas Logistics, that rating would have carried over. Allegedly, Kirik had his employees draft up false documentation for the FMCSA to separate the two trucking entities in hopes of keeping the federal government from knowing they were affiliated.
The FMCSA Investigation
The FMCSA conducted a compliance review of Dallas Logistics in the spring of 2016. Dallas Logistics submitted paperwork stating that it was owned by an individual named J.Z., and that it was located in and operated out of Dallas Texas. They also claimed that they had no relations to any other FMCSA-regulated trucking companies.
When reviewed, regulators realized that the trucking company's business was not actually conducted out of Dallas, but Rochester. They reached out to Dallas Logistics, to which they got a letter in response from an employee called A.B. saying that J.Z. had plans to move the company to Dallas but that those plans had been postponed due to illness in his family.
Eventually, it was discovered that J.Z. and A.B. were actually employees of Orange Transportation. When interviewed, J.Z. and A.B. admitted to being told to forge documentation and set up a fake office location in Dallas to throw the FMCSA off the scent. J.Z. said that he agreed to be the "paper president" of the trucking company because he worked for Orange Transportation and feared it would go out of business, costing him his job.
FMCSA Safety Ratings
The FMCSA rates motor carrier compliance within the safety fitness standard. They can issue one of three different ratings: satisfactory, conditional, and unsatisfactory. A satisfactory safety rating means that the company has "functional and adequate safety management controls," while conditional means they do not and could result in certain unsafe practices listed in 49 CFR 385.5, such as commercial driver's license violations, improper use and driving of motor vehicles, inadequate inspection, repair, and maintenance of vehicles, and the use of fatigued drivers, to name a few, which puts these companies more at risk for causing a truck accident.
An Unsatisfactory rating would mean that the company does not have functional and adequate safety management controls, and that some of those unsafe practices previously listed have already taken place. Had the company been forthcoming with the facts, Dallas Logistics would have likely been granted a Conditional or Unsatisfactory Safety rating upon its foundation due to its association with Orange Transportation.
Trucking companies' safety ratings are publicly available online on the FMCSA's website, free of charge, through their Safety and Fitness Electronic Records (SAFER) system. In addition to offering companies' safety records and safety ratings, they also provide information on the company's crash information and a roadside out-of-service inspection summary.
If you or a loved one has been hurt in an accident involving a commercial motor vehicle – whether a tractor-trailer, a tanker truck, cement truck, or other – contact our experienced Truck Accident Lawyers today to see how we can help. We have a history of success representing truck accident victims, and we can fight for you too. Call us at 713-224-9000, or fill out our online contact form here.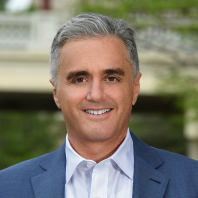 Michael uses his curiosity and skill to fight for people whose lives have been forever altered by tragic or traumatic events.