Truckers Feeling Heat from Jury Awards in Texas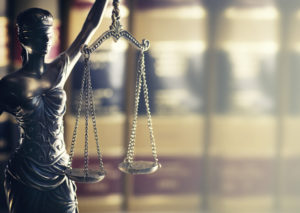 Trucking companies seeing rising insurance rates because of jury awards from accidents in Houston & across the country.
Jury awards for trucking accidents are on the rise in Houston, in Texas, and around the country. Insurance companies are raising rates, refusing coverage and truckers are being forced to clean up their act.
Big Dollar Jury Verdicts Ramping Up
The National Law Review reports that rising jury awards in truck accident cases are causing liability insurance companies to be more careful about covering some companies' fleets. Awards by juries in trucking cases have caused some insurers to scurry out of the market.
Plaintiffs' attorneys have focused on the trucking companies neglect of safety standards and this strategy has resulted in numerous results – jury awards and settlements – in the tens of millions of dollars.
Starting around 2011, large truck accident settlements and trial verdicts became more frequent. There have been at least six cases where a settlement or verdict resulted in $20 million or more.
As Jury Awards Rise Insurers Get Tougher on Truckers
The resulting legal climate has forced insurers to clamp down on the trucking industry. The law requires certain minimum coverages for transportation firms and their drivers, but the large jury awards have insurance companies skittish.
As a result, many insurance companies have raised premiums for trucking companies from 10% to 30%. Several large trucking companies have been scrambling to find insurance coverage for their fleets after Zurich Insurance Group AG and American International Group Inc., two of the biggest insurance underwriters for the trucking business, dropped coverage of most for-hire fleets earlier in 2016. Brokers indicate that both insurance companies still cover trucks operated directly by retailers and manufacturers.
One expert on the industry makes clear in this video, that the minimum liability set by law is too low, and is out of date.  Also, some trucking companies faced with a claim simply let their insurance company pay, close the business and then start over.
[videosingle id="7714″ width="100%" height="400″ rel="false" /]
Contact an 18-Wheeler Accident Lawyer in Houston Who Will Fight for You
It is obvious that trucking companies require a financial incentive to put safety first. An 18-wheeler that crashes into a passenger vehicle all too often results in serious and catastrophic injuries to innocent people. Why does it take the threat of a financial penalty before many trucking companies will take public safety seriously?
If you have been injured or tragically lost a loved one in a Texas roadway accident involving a tractor-trailer or other commercial vehicle, contact our 18-wheeler accident lawyers now.
Schedule a Free Case Evaluation Today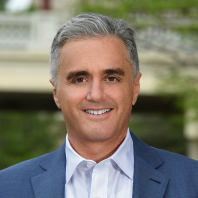 Michael uses his curiosity and skill to fight for people whose lives have been forever altered by tragic or traumatic events.