Travelers Insurance Must Stop Airing "Deceptive" Ad
Attorney General Greg Abbott has ordered insurance giant Travelers to stop airing a television commercial he feels is deceptive. The recent ad campaign, entitled "Driving Your House," is similar to one used by fellow insurer Allstate in 2005 – that one was also removed after an order from Attorney General Abbott. The commercial has been widely criticized by consumer watchdog group Texas Watch, and they conveyed their concerns to the Attorney General's office.
The television, print, radio and Internet campaign was intended to alert consumers to the possibility of personal liability if they find themselves underinsured after a car accident. The ad stressed the importance of additional automobile insurance by saying that inadequate coverage could lead to the loss of an at-fault party's home.
Texas Watch's Executive Director Alex Winslow was alarmed by the content of the commercial, specifically stating that Texas has myriad laws in place to protect a homeowner involved in a motor vehicle accident. He felt that the ad was fear-mongering, using a scare tactic – the loss of the family home – to dupe people into buying more insurance, often much more than they actually need.
Someone injured in an accident does have the right to seek compensation from an at-fault party.
f you have questions about what to do following a motor vehicle accident, contact an experienced personal injury attorney in your area. This simple action is an important step toward protecting your rights and learning more about your legal options.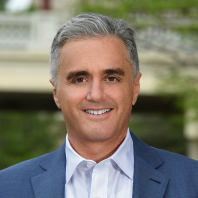 Michael uses his curiosity and skill to fight for people whose lives have been forever altered by tragic or traumatic events.