Texas Insurance Claim Lawyer Representing Policyholders
If you have been victimized by a home burglary or high-value theft from your business, your first thought may have been, "Thankfully, we have insurance." Unfortunately, it is relatively common for insurance companies to deny theft claims for a variety of reasons – and they will almost always attempt to low-ball the settlement offer or subject you to lengthy delays before writing any check at all.
We aggressively represent victims of theft who have their valid insurance claims wrongfully denied, delayed or minimized – and we want to help you collect on the coverage you have paid for and are rightfully due.
Aggressively Protecting the Rights of Homeowners and Business Owners
We concentrate our efforts on handling high-value, serious claims we believe in. Our skills and reputation can be a critical asset for your recovery from:
A home burglary or act of theft you believe should be covered by your homeowners insurance
A theft from your business that should be covered under one or more policies you purchased to protect against such unavoidable events
Holding Insurers Accountable for Theft Coverage They Sell and Advertise
Our attorneys have handled numerous insurance bad faith actions and lawsuits for people in the Houston metro and elsewhere in Texas, including Harris, Montgomery, Liberty, Matagorda, Brazoria and Galveston counties.
If you believe your theft claim is being wrongfully denied or delayed by your insurance company – or if you have been offered a settlement you find unacceptable – please contact our Houston, TX, lawyers now. We offer a free case evaluation and the ability to take insurance dispute cases on a "no fee if no recovery" contingency basis.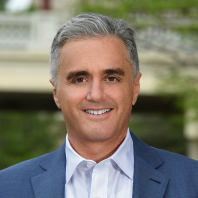 Michael uses his curiosity and skill to fight for people whose lives have been forever altered by tragic or traumatic events.