Sleep-Deprived Truckers Like Drunk Drivers in Texas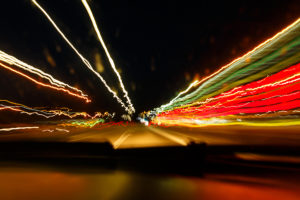 Sleep deprivation can be deadly on Texas roads: especially when a semi-truck is involved.
Sleep deprivation can be deadly on Texas roads: especially when a semi-truck is involved.
Whether it involves an interstate truck traveling from state to state, or an intrastate truck traveling in-state, drivers who get less than 5 or less hours of sleep are impaired. In fact, sleep-deprived drivers show similar driving patterns to drunk drivers.
Sleepy Drivers Similar to Drunk Drivers
According to the Washington Post,
"Drivers who have had too little sleep are no different than those who have had three or four drinks and are too drunk to drive…the report says those who slept for less than 4 of the past 24 hours had an 11.5 percent higher risk of getting in a crash. Drivers who slept 4-5 hours had a 4.3 percent higher risk; 5-7 hours had a 1.9 percent higher risk; and 6-7 hours had a 1.3 percent higher risk."
This research from the AAA Foundation for Traffic Safety is important to anyone driving on Texas roads. Truckers without enough sleep can endanger other people on the road. The government knows about the risk. That's why Federal regulations mandate so many rest hours for any property and passenger carrying driver on the roads. Truck drivers need enough sleep to stay safe.
The article later quoted David Yang, executive director of AAA Foundation. He said, "You cannot miss sleep and still expect to be able to safely function behind the wheel. Our new research shows that a driver who has slept for less than five hours has a crash risk comparable to someone driving drunk."
See what sleep deprivation does to your body:
[videosingle id="7940″ width="100%" height="400″ rel="false" /]
Next Steps If You've Been Involved in a Semi-Truck Accident with a Sleepy Driver
If you've been involved in a semi-truck accident with a fatigued truck driver, and you or a family member were injured, you should talk with an experienced truck accident attorney to discuss the incident and your legal rights.
And because The Callahan Law Firm represents individuals and families on a contingency fee basis – which means our firm does not get paid unless there is a recovery – a consultation does not cost you anything unless a recovery is made.
Our Houston-based personal injury law firm focuses on truck and semi-truck accidents. We prepare your case for trial from the moment we are retained to focus on obtaining maximum compensation so you can return to a productive life as soon as possible.
If you or your family member has been affected by a semi-truck accident where sleep deprivation or truck driver fatigue may have been a factor in causing the crash, contact us today for a free case evaluation.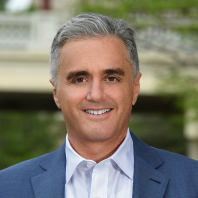 Michael uses his curiosity and skill to fight for people whose lives have been forever altered by tragic or traumatic events.