Over 800,000 Toyota Hybrids Recalled in the U.S., 2.43 Million Worldwide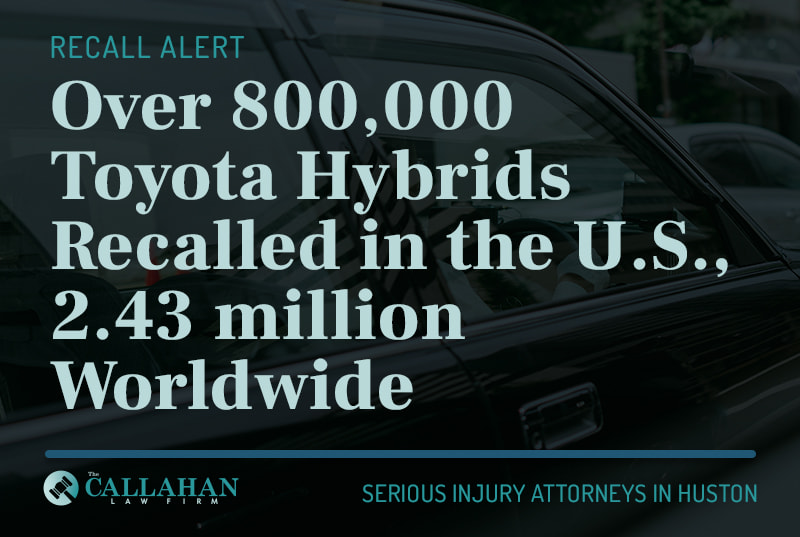 Approximately 807,000 2010-2014 Toyota Prius Hybrid and 2012-2014 Prius v Hybrids are being recalled in the U.S. due to potential loss of power, increasing crash risk.
Toyota recently announced that the company needs to fix a problem in the vehicles that may lead to vehicles to lose power and stall. According to Toyota, "while power steering and braking would remain operational, a vehicle stall while driving at higher speeds could increase the risk of a crash."
Toyota's hybrid cars are designed to enter into a fail-safe or "limp home" driving mode if the hybrid system overheats or develops other issues. In some situations, the vehicle may not enter into this fail-safe mode as intended, causing the car to lose power and stall.
Although Toyota has not received any reports of crashes due to the issue, the company is urging owners to visit a Toyota dealer to have the software updated. This will come at no cost to consumers.
The new recall covers approximately 2.43 million Prius cars worldwide, including over 1 million in Japan and nearly 300,000 in Europe.
Toyota says that this issue differs from the problems with the Prius fail-safe mode that caused a recall in 2014 and 2015. However, if owners addressed the previous recall, they should still have the new issue addressed.
The recall was issued in October 2018 and the recall number is 18V684000.
If you believe your vehicle has an open recall, you may check NHTSA's website. When directed, plug in your vehicle's 17-digit vehicle identification number into the NHTSA website. If your number does not appear, your vehicle does not have any open recalls.
If you or a family member has been involved in a serious Texas car accident and you suspect an auto defect or simply do not know the cause, please contact us today at The Callahan Law Firm in Houston, TX.