Fiat Chrysler Recall Nearly 1 Million Vehicles for Excessive Emissions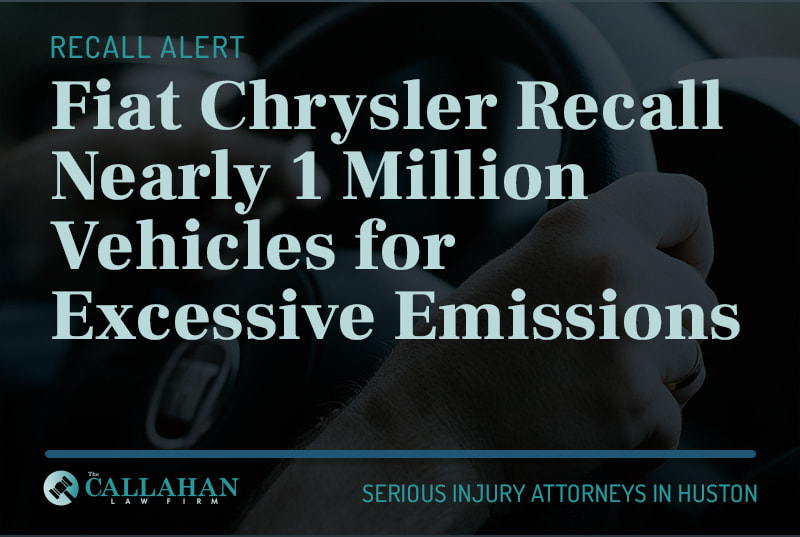 Last week Fiat Chrysler Automobiles NV announced that it will recall about 965,000 gasoline-powered vehicles in the United States and Canada. According to officials, the recalled vehicles do not meet emissions standards and will replace their catalytic converters.
The recall includes nearly 863,000 vehicles in the U.S. and 103,000 in Canada. The recall, first reported by Reuters, was prompted by investigations conducted on vehicle emissions by the U.S. Environmental Protection Agency.
Although the EPA recall will prove inconvenient to consumers, Fiat Chrysler stated that they have begun contacting affected customers and will provide any needed repairs at no charge.
The company also claimed in a statement that the EPA announcement has no implications on any safety aspects of the vehicles, and there will be no associated fines. They also stated that all associated costs have been accounted for in the fourth quarter of 2018.
According to Consumer Reports, the recalled vehicles include:
2011 to 2016 Dodge Journey SUVs
2011 to 2014 Chrysler 200 sedans
2011 to 2012 Dodge Caliber hatchbacks
2011 to 2016 Jeep Compass SUVs
2011 to 2016 Jeep Patriot SUVs
Early last year, Fiat Chrysler agreed to a settlement of approximately $800 million to resolve claims by the U.S. Department of Justice and State of California that illegal software was used to produce false results in their diesel-emissions tests. The company is currently awaiting the outcome of a criminal investigation into illegal software use.
If you believe your vehicle has an open recall, you may check NHTSA's website. When directed, plug in your vehicle's 17-digit vehicle identification number into the NHTSA website. If your number does not appear, your vehicle does not have any open recalls.
If you or a family member has been involved in a serious Texas car accident and you suspect an auto defect or simply do not know the cause, please contact us today at The Callahan Law Firm in Houston, TX.