Oil & Gas – Royalty Claims/Disputes
Royalty Claims / Disputes
Texas Oil and gas royalties and lease agreements are often the source of a variety of legal disputes between oil companies and landowners. The Callahan Law Firm based in Houston, Texas represents landowners and leaseholders in all aspects of lease and royalty litigation issues including:
claims involving post-production accounting
oil company's breach of the duty to develop the mineral estate
failure to protect the lease from drainage
bad faith pooling issues
breach of drilling obligations
blowout-related claims and other damages to the surface estate
breach of the implied covenant to market
lease termination issues
surface use issues
If you are a land owner or mineral estate owner and you think you may have been damaged or taken advantage of by an energy company, contact the attorneys at The Callahan Law Firm for a free case evaluation. Understanding your legal rights and effectively handling a lease and royalty claim can be difficult. We are proven negotiators and trial lawyers who represent landowners and leaseholders in cases involving Texas oil and gas royalties and land lease agreements. To discuss the issues associated with your claim without obligation or risk, please call or e-mail our firm now.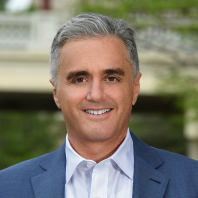 Michael uses his curiosity and skill to fight for people whose lives have been forever altered by tragic or traumatic events.