Oil Fortunes Create Pressure for More Truckers
A national shortage of truck drivers, especially in Texas where the booming oil industry creates a demand for drivers, could result putting inexperienced truck drivers on the road.
A rising economy has outpaced the ability of the trucking industry to find qualified drivers. Exacerbating the problem is a lack of interest by prospective students to attend truck driving school and begin a career in driving big rigs.
NBC affiliate KXAN in Austin reports that the nationwide shortage of truck drivers is being felt especially in Texas, where the fracking oil boom has stretched the supply of drivers to the breaking point. "It's a busy time in West Texas," according Texas Trucking Association president John Esparza.
The current nationwide shortage is estimated at 50,000 by the American Trucking Associations, with projections to hit 174,000 by 2026 if the trend continues.
Schools Find Lack of Interest
Jerry Terry with the Amarillo College's Truck Driving Academy says businesses needing drivers call him every day, recruiting.
"I have family that lives in the Odessa area and they tell me that it's very hard to find drivers," Terry said. "My aunt runs a brokerage firm in Odessa and she's been after me to send her drivers."
Similarly, Rick Hidalgo with Austin Community College says prospective students have dropped off since the 2014 oil price collapse that damped down business and with it the need for truck drivers. Driver interest has not rebounded with the return of oil fortunes.
With Growing Economy, Will Truckers Be Pressured to Cut Corners?
The shortage of drivers coupled with the requirement for Electronic Logging Devices that ensure truck drivers do not driver more hours than federal law allows means trucking firms are in a pinch. Already, some haulers are requesting exemptions from the ELDs. Federal regulations limit the number of hours that a truck driver can be "on duty" which includes while driving as well as while not driving. "On duty" not driving includes when a trailer is being loaded as well as while the truck is sitting in traffic. As a result, an "on duty" truck driver may actually drive for a limited number of hours which means less mileage and more time to deliver loads. And since truck drivers are paid by the mile or by delivery, their earnings are affected when they're not driving. The reason the federal government has these limitations is to prevent fatigued truck drivers from being on the road and to thus protect the public – individuals and families who travel the same road as the big rigs. The purpose of the ELDs is to prevent unscrupulous truck drivers and trucking companies from cheating on the rules. The ELDs are a tool to ensure compliance with existing rules. In the end, the ELDs just make it harder to cheat and work longer than allowed.
Truck drivers that are fatigued are a danger to everybody else on the road. And fatigued truck drivers make fatal errors. The following is a video of a truck tipping over and crashing through a guard rail down a mountainside is a catastrophic result of truck driver error…
Houston's Truck Accident Lawyers
Truck accident cases are complex and can be extremely challenging to handle properly. If you have been involved in a crash involving an 18-wheeler or other commercial vehicle, the Houston truck accident lawyers at The Callahan Law Firm have the experience, skills and resources crucial to winning your case. We work on a contingency basis, meaning you don't pay unless we win a judgment or settlement on your behalf.
Get a free case evaluation today!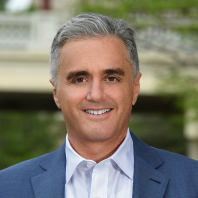 Michael uses his curiosity and skill to fight for people whose lives have been forever altered by tragic or traumatic events.