Hero Saves Woman Big Rig Wreck Houston
So many big rig accidents involve driver negligence, so it's refreshing when a hero steps forward to save a life in an 18 wheeler wreck.
Too often it is our sad duty to report on companies whose negligence results in death and mayhem in 18 wheeler accidents. How refreshing, then, to offer a story of a hero doing the right thing to save a life in a big rig crash.
The Truck "Fell From the Sky"
[videosingle id="7219″ width="100%" height="400″ rel="false" /]
The accident was freakish, with an 18 wheeler losing control and plunging over an overpass of Highway 59 near Sugarland, Texas landing on an access road below. ABC 13 reports that the cargo trailer of the truck landed on top of the vehicle occupied by an unidentified woman on her way to the grocery store. The trailer bent over the car, creating a space with the car pinned but not crushed under the trailer. The victim described how the truck "fell from the sky" showing how mundane events such as a trip to the grocery store can suddenly transform into a life and death struggle.
An Everyday Hero
Driving by at the time was Lori Lowery and her mother, when they saw the big rig's load laying on the white Toyota. As her mother slowed approaching the accident scene, Lori, a nursing student, bolted from the car and ran to the site of the Toyota and saw that a woman was alive inside. The driver's side door was pinned shut, so Lori began entreating the victim to crawl to the back window for rescue, assuring her that everything was going to be alright.
She instructed the woman to get out through a broken window. "I told her to come through into the back seat, it's going to be okay, we're here for you," Lori said. Lori said amazingly the woman was able to walk after she got out of the car. At that point, a doctor on scene took over, checking the crash victim out.
That the victim was able to walk away is miraculous. That she had a guardian angel in the form of courageous young nursing student, Lori Lowery to get her there is also amazing.
How did she survive with a truck on top of her?
This aerial view of the accident scene shows how terrifying the ordeal must have been for the woman trapped when the truck slammed down on her from overhead.
Recognizing a Hero
Every day, our staff at the Callahan Law Firm deal with cases involving negligence of trucking companies, truck drivers, and others that causes harm to innocent people. While the cause of this accident remains under investigation, it brings a sense of relief to recognize a courageous young nursing student who selflessly rushed to the aid of someone in a dire situation. A bright light in a dark scene, she may have prevented an even worse tragedy by her bold actions.
If you or a family member have been injured in an accident involving an 18 wheeler, dump truck, concrete truck, or type of commercial truck, the truck accident attorneys at The Callahan Law Firm are ready to help guide you through the ordeal and seek compensation for medical treatment, loss of income, as well as human damages including impairment, pain and suffering, and mental anguish.
The Callahan Law Firm has the experience, skill and resources to successfully represent those harmed because of the negligence or gross negligence of trucking companies and their drivers. We work on a contingency basis, meaning our firm is paid only if you make a recovery whether by settlement or verdict.
Contact us today for a free case evaluation.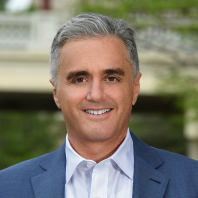 Michael uses his curiosity and skill to fight for people whose lives have been forever altered by tragic or traumatic events.