Feds Look to Stem Pipeline Dangers
The state of our nation's aging natural gas infrastructure has become a major concern in light of the recent string of pipeline explosions. Places like Allentown, Pennsylvania and San Bruno, California have seen firsthand the catastrophic aftermath of natural gas pipeline disasters. And, with 1.8 million miles of gas delivery lines veining the earth beneath the streets of almost every U.S. city and town, similar tragedies could happen anywhere.
Stepped Up Regulations
In some communities, gas pipelines that have seen continuous use for nearly a century are not uncommon. Sometimes they are made of outdated materials like cast iron that do not easily accommodate the latest automatic leak-detecting technologies.
Authorities are pushing for more severe penalties for gas companies that fail to meet stringent federal standards. Currently, civil fines for the violation of pipeline regulations are capped at a maximum of $100,000 per day, and $1 million for multiple violations. In early April, however, the U.S. Secretary of Transportation announced plans to ask lawmakers to increase the penalties to $250,000 and $2.5 million, respectively. The significant financial sting of the new penalties would create large incentives for gas providers to assure strict compliance.
Ever-present Dangers
Since 1990, nearly 3,000 major natural gas pipeline accidents have been recorded by U.S. government officials. Most of these incidents occur in unpopulated areas. Nonetheless, about 30 percent of the pipeline incidents resulted in death or serious injury.
Natural gas explosions can have devastating consequences. Gas companies must be held accountable for the costs associated with a failure of their equipment or procedures that result in harm to property and people.
If you or a loved one has been impacted by an accident involving natural gas, contact an experienced personal injury attorney to ensure you receive the justice you deserve.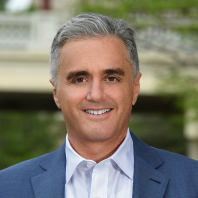 Michael uses his curiosity and skill to fight for people whose lives have been forever altered by tragic or traumatic events.