DWI Arrests Down, Texas Drunk Driving Fatality Numbers Remain Too High
Although the number of DWI arrests decreased during the recent holiday season, concern about Texas' drunk driving fatality numbers remain in 2013. Each year, drunk driving kills more than a thousand people on Texas roadways. According to the Texas Department of Public Safety, alcohol-related crashes injure or kill someone in Texas about every 20 minutes.
To help reduce the number of DWI-related fatalities, local and state law enforcement increased patrols from December 21 – January 1. According to news reports, the increased presence helped.  The number of people arrested for alcohol-related offenses in Harris County over New Year's weekend dropped from 235 in 2011 to 187 in 2012. Those arrests included 19 felony DWIs, down from 25 the previous year.
The Harris County Sheriff's Office reported 54 DWI arrests made during the recent holiday season. At least one fatality involved alcohol. Last year at least six drunk driving fatalities were reported.
What the numbers tell us is that while increase patrols help keep some drunk drivers off of Texas roadways, too many people are still drinking and driving. That means innocent lives will continue to be lost.
Impaired Texas drivers continue to get behind the wheel, putting others at risk, and the state perennially has the highest number of alcohol-related traffic fatalities. In 2011, Harris County led the state with 2,657 alcohol-related crashes, based on reported data processed by the Texas Department of Transportation as of June 2012. From those crashes nearly a thousand people suffered serious injuries and 167 died. That is in Harris County alone. Dallas County came in second with 2,332 alcohol-related crashes in 2011. From those crashes, 56 people died and 792 suffered serious injuries.
Considering that Harris County led the state in alcohol-related crashes, it is not surprising that in 2011 more drunk driving accidents occurred in Houston, our hometown, than any other city in the state. What is surprising is that so many people continue to drive after drinking, knowing the serious risk they pose to people other in addition to themselves.
As Houston auto accident lawyers, we see the suffering of families who lost loved ones in traffic-related fatalities way too often. When drunk drivers cause death and serious injuries, ones that were preventable, we feel enraged.
We encourage everyone to do what they can to prevent more deaths and injuries due to drunk driving. Don't be the cause of someone's suffering. Don't drink and drive, and don't let others.
Make 2013 the year that turned the Texas drunk driving fatality numbers around!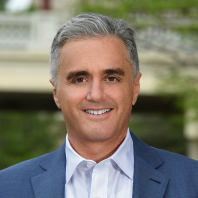 Michael uses his curiosity and skill to fight for people whose lives have been forever altered by tragic or traumatic events.