Big Rig Smashes Stopeed SUV, Devastating Family
Traffic was backed up for three miles on Interstate 30 near Mt. Pleasant, Texas on March 23, 2018 when a big rig smashed into the back of a minivan killing a mother, her three children and sending her husband to the hospital.
A Powerful Crash and Heart Wrenching Scene
The EParis Extra reports that a crash had happened an hour earlier along the interstate that blocked both eastbound lanes. Traffic was completely stopped when, for reasons still under investigation, an 18 wheeler slammed into the back of the minivan, shoving it into the rear of a big rig ahead of it, starting a terrible chain reaction.
The story cites Sylvia Jennings, Titus County Department of Public Safety officer.  The first accident occurred at about 7:15am.
"That crash involved a Uhaul towing a trailer," Jennings said. "The Uhaul truck and trailer ended up crashing and rolling, blocking both lanes of eastbound I-30."
That crash, Jennings said, caused traffic to back up. About an hour later, traffic was backed up to mile marker 162.
"At 8:20 a.m., traffic was completely stopped because of the first crash," Jennings said. "An 18-wheeler, for a reason unknown as of yet, struck a minivan."
The minivan was pushed into another 18-wheeler, which hit another 18-wheeler which hit another. In total, five vehicles were involved in the second accident, Jennings said.
The husband and father driving the minivan was airlifted to a Tyler hospital. The mother and three children seated behind him sustained fatal injuries, as did the driver of the 18 wheeler who hit them. The drivers of the other 18 wheelers received non-life threatening injuries.
How does an accident like this happen?
Rear end accidents happen often between vehicles of all types and sizes. But when a passenger vehicle is smashed from behind by an 18 wheeler weighing as much as 80,000 pounds, the results are all too often catastrophic.
The 18 wheeler that slammed into the minivan struck with tremendous force pushing the minivan into the next big rig so hard that it hit another rig, which then hit another. Investigators will ask the obvious question: Had the first big rig driver even seen the stopped traffic ahead?
The investigators will look into multiple elements, such as how long the truck driver had been on duty, was the truck driver fatigued, could the truck driver have been distracted and more.
When Giant Vehicles Collide
Unfortunately, 18 wheelers slamming into stopped or slowing vehicles happens too often, and as this video shows, can cause significant damage even to another large vehicle.
[videosingle id="7145″ width="100%" height="400″ rel="false" /]
Houston's Tractor Trailer Accident Attorneys
At The Callahan Law Firm, we represent individuals and families in cases in involving commercial vehicle accidents including 18 wheeler crashes. We have the experience, skill and resources necessary to determine the causes of these type collisions and obtain justice for those harmed.
Contact Us for a No-Cost Case Evaluation.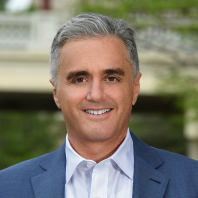 Michael uses his curiosity and skill to fight for people whose lives have been forever altered by tragic or traumatic events.