Always Read the Fine Print with Insurance Claims
Never blindly sign anything related to your insurance claim without reading and understanding it.
Having to file an insurance claim usually means that you are already in the midst of a stressful situation. Don't make things worse by blindly signing documents. Signing any papers especially those related to an insurance claim without fully understanding what it is you are signing can lead to trouble, as one California woman found out with her homeowner's claim:
MODESTO (CBS13) — "The fire in April destroyed Jeanie Kendrick's plans.
"My dream was to retire and have the American dream. My own home," she said.
Two days after the devastating fire gutted her mobile  home, she and her granddaughter Denette say two women from CRDN Textile Experts showed up unannounced to the burned home.
"They told me my insurance company sent them," she said.
"I said, 'State Farm sent you?'" Denette recalls. "And they said, 'yes.'"
Jeanie and Denette say the workers told them Jeanie's insurance policy had a special rider to cover dry cleaning  services for the items that weren't destroyed in the fire including clothes, shoes and bedding. Jeanie recalls the women presenting her a contract to sign, but she didn't have her glasses on to read it.
"I asked what it is," she recalls. "And she said it's just to assure us your insurance company will pay it."
After taking her belongings, Jeanie says she contacted her State Farm agent which said he didn't send the company. He also told her she didn't have a special rider to cover dry cleaning. That contract she signed said if insurance wouldn't pay, she would have to cover the bill. CRDN invoiced her nearly 17-thousand dollars."
Protecting Yourself When Making an Insurance Claim
[videosingle id="8634″ width="100%" height="400″ rel="false" /]
Here are some easy steps to keep in mind to protect yourself from being legally bound to something you didn't intend to:
Never sign a document without reading it
If you don't understand the document, have someone you trust explain it to you
If someone that is not from your insurance company asks you to sign a document, ask your claims adjuster or your attorney to explain it
If you feel uncomfortable with the documents you are being asked to sign in relation to an insurance claim, consult with an attorney that you trust before signing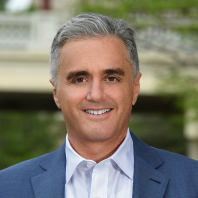 Michael uses his curiosity and skill to fight for people whose lives have been forever altered by tragic or traumatic events.