Trump Give Truckers a Pass on Safety Rule
The Trump Administration is scrapping a proposed rule requiring drivers of 18 wheelers, buses and trains to be screened for sleep apnea.
The Trump Administration is scrapping a proposed rule requiring drivers of 18 wheelers, buses and trains to be screened for sleep apnea, putting drivers and passengers in peril around Houston, Texas and the nation. Several high profile crashes show the pressing need to screen these drivers for a condition that leads to dangerous fatigue.
Dozing While Driving Eighty Thousand Pounds
The Obama era rule to require the screenings has been spiked by the Trump Administration as part of an overall plan to slash federal regulations. According to The Hill, the desire to spur business growth by slashing regulatory red tape is clashing with the need for public safety.
Sleep apnea causes restricted breathing repeatedly during sleep, preventing deep, restorative rest. When that person is behind the wheel of a big rig truck, a passenger bus or train, that fatigue can kill, as several high profile crashes have tragically demonstrated.
Sleep Apnea Fatigue Linked to Deadly Crashes
In September 2016 a Metro-North commuter train traveling at double the allowed speed crashed into the Hoboken, New Jersey station, killing one person. The train operator was later determined to be suffering from sleep apnea fatigue. Afterward, the Federal Railroad Administration issued an urgent safety advisory for all train operators to be screened for the condition, with the intention of passing a full regulation. FRA spokesperson Sarah Feinberg described the chilling danger.
"You end up with an engineer who is so fatigued they're dosing off, they're falling asleep in these micro bursts and they often have no memory of it, and they're operating a locomotive at the time, so they're putting hundreds of people in danger."
A pair of bus crashes involving fatigued drivers in 2001 in Tennessee and Nevada resulted in fatalities and a slew of injuries to passengers. In 2010 a big rig with the driver asleep at the wheel crashed into a car on the Ohio Turnpike, killing a mother and severely injuring her two sons.
Safety Advocates Frustrated
The intention was that the sleep apnea screenings would expand to include drivers of big rigs and buses. But the move by the Trump Administration to nix them leaves passengers vulnerable.
"It's incredibly dangerous to think someone behind the wheel of an 80,000-pound rig might have this disorder and fall asleep while driving," said Catherine Chase, vice president of governmental affairs for the Advocates for Highway and Auto Safety.
This dash cam video shows an 18 wheeler drifting into oncoming traffic as the driver dozes off. Thankfully no one was hit as the truck continues off the road into trees.
https://www.youtube.com/watch?v=QzbLSGRHKVc
Have you been injured in a truck accident caused by a fatigued driver?
Truckers already have restrictions on how many hours of rest they must have. But what if the rest they are getting is of poor quality? How will we know, and keep them off the road?
The Callahan Law Firm has a long, successful record representing injured people in trucking accident cases. We will fight aggressively for you against the negligent truck driver and trucking company to deliver justice for your losses.
Contact us at 713-224-9000 or toll free at 888-224-7020 or send us an email.  We accept cases on a contingency fee basis which means that our office is paid only when we win a judgment or settlement on your behalf.
Get a free case evaluation today!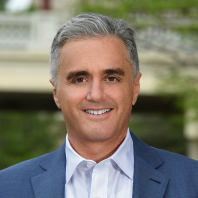 Michael uses his curiosity and skill to fight for people whose lives have been forever altered by tragic or traumatic events.