Tiki Torches Causing Fatal Injuries in Texas and Other States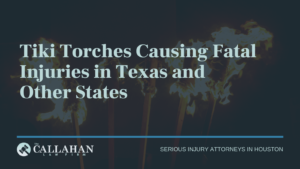 A decorative table torch should add beauty to an outdoor space but can bring tragedy.
In 2013, reports of exploding table torches purchased from Big Lots' stores in Texas started making the news. Overall, there were reports of 20 torches exploding and in the end 30,000 of these torches were recalled. Unfortunately, by the time the recall happened many people had already been seriously injured, some fatally, prompting lawsuits to be filed years later.
Samples of the Injuries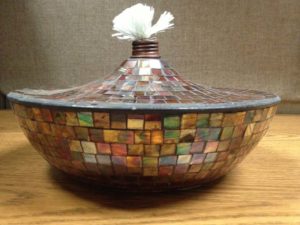 The injuries caused by these torches are caused by the fuel erupting from the torches with high flames. All of the injuries reported were burn injuries ranging from mild to fatal.
In Egg Harbor Township in Pennsylvania, a woman was trying to blow out her table torch and when she turned around it exploded and set her on fire. She ended up with second and third-degree burns on her face, neck, and right hand.
In Texas, a man moved one of these torches and it exploded. The explosion caused the fuel from inside the torch to cover him and his entire body caught on fire. He ended up with third-degree burns covering 65 percent of his body and died 4 months later.
Description of the Product
Per the Consumer Product Safety Commission website:
"The recall involves large and small round tabletop torches that have a wick and burn citronella fuel. The large torches have a steel fuel container covered in multi-colored glass in a mosaic pattern. The large torch measures about 10 inches in diameter, 5 inches high, and weighs about 2 ½ pounds. The small torches have multi-colored glass fuel container with a metal and wire stand. The measure about 5 inches in diameter, 5 ½ inches high, and weigh about 1 pound. "Table Top Torch distributed by Big Lots, Inc." and item #DC12-21111 (large torch) or item #DC10-20160 (small torch) is printed on a yellow label on the bottom of the large torch and on a hang tag on the small torch."
If you have one of these torches, immediately stop using it and return any such torches to Big Lots for a full refund. In sum, do not use these torches. It's not worth the risk!
[videosingle id="8284″ width="100%" height="400″ rel="false" /]
If you or a loved one were injured by a defective Tiki torch, please contact us today for a free case evaluation.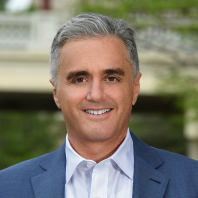 Michael uses his curiosity and skill to fight for people whose lives have been forever altered by tragic or traumatic events.