Kia Recalls Over Half-a-Million Vehicles Over Deadly Airbag Issue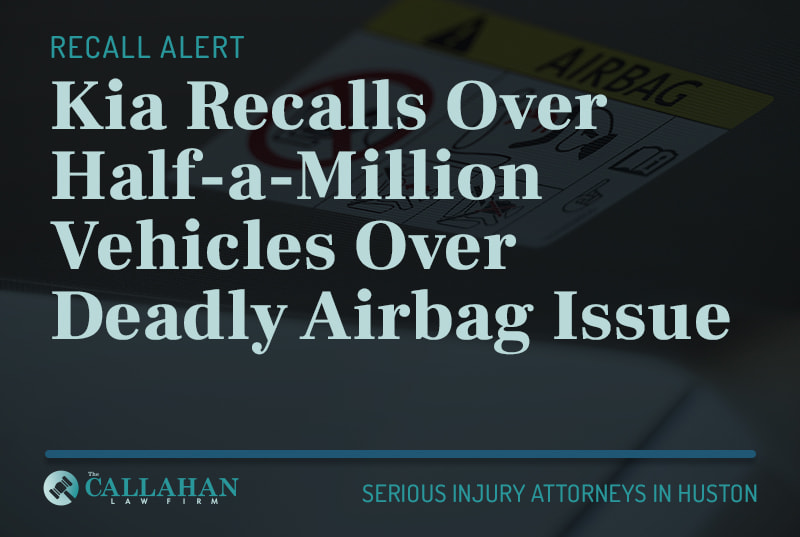 Kia recently announced that the auto manufacturer is recalling approximately 507,600 model-year 2010-13 Forte and Forte Koup sedans, 2011-13 Optima sedans, and 2011-12 Optima Hybrid and Sedona minivans.
The recall stems from potential problems in the vehicles airbag control unit. According to the National Highway Traffic Safety Administration, in the event of a crash the airbag control unit may short circuit, preventing the frontal airbags and seat belt pre-tensioners from deploying. This significantly increases the risk of injury to drivers and passengers.
In March of last year, the NHSTA launched an investigation into the vehicles after receiving numerous reports of incidents related to the failure of airbags to deploy. In those crashes, four people died and six others were injured.
While the NHSTA does not specify which models were involved in the crash reports, Kia has stated that there have been no injuries or fatalities associated with the current recall.
David Friedman, Director of Cars and Product Policy and Analysis at Consumers Union, a division of Consumer Reports, has claimed that Kia should have issued a recall well in advance of the NHSTA investigation.
"NHTSA should consider fining Kia for failing to quickly report and respond to the defect," Friedman stated.
Although a remedy is still under development by the automaker, owners should check with Kia dealers for updates regarding the recall. Additionally, owners can call the automaker at 800-333-4542, the NHSTA vehicle-safety hotline at 888-327-4236 or visit its website to check their vehicle identification number and learn more.
If you or a family member has been involved in a serious Texas car accident and you suspect an auto defect or simply do not know the cause, please contact us today at The Callahan Law Firm in Houston, TX.