Paraquat and Parkinson's Disease
Parkinson's disease is a degenerative disorder that occurs when the neurons in the part of the brain that controls movement begin to die, impairing the person's ability to move. It's estimated that 60,000 Americans are diagnosed with Parkinson's disease each year, with the average age of onset being 60. In addition to genetic factors, there are some environmental risks that have been known to cause Parkinson's disease, including traumatic brain injuries. But research has shown that the newest cause associated with Parkinson's disease is Paraquat exposure.
What is Paraquat?
Paraquat (paraquat dichloride) is a toxic chemical that is used to kill unwanted weeds and grass. A popular herbicide, it is widely used across the world. It was first produced commercially in 1961, and it remains one of the most commonly used herbicides today.  Though effective, Paraquat is extremely toxic, and only allowed to be used by commercially licensed applicators. The Environmental Protection Agency classifies Paraquat as a "restricted use" substance, meaning it can only be bought and used by licensed users. The EPA also cites Paraquat as the most commonly used restricted use herbicide nationwide. Paraquat can be found in Gramoxone, Helmquat, Firestone, Parazone, Para-SHOT, and other herbicide products.
The Dangers of Paraquat Exposure
The CDC lists a few ways that people can be exposed to Paraquat, including ingestion, skin exposure, and inhalation, though people can also be exposed by coming into contact with sprayed plants. It is extremely toxic, and exposure can be life-threatening.
Ingestion of Paraquat can cause gastrointestinal symptoms, vomiting, abdominal pain, diarrhea, as well as pain and swelling of the mouth and throat. Ingesting even a small amount of paraquat can cause deadly effects in the days and weeks following the exposure, including heart failure, kidney failure, liver failure, respiratory failure lung scarring, and seizures.
The chemical is so dangerous that it has been banned in 32 countries. In the U.S., Paraquat distributers have added several safeguards to help prevent users from accidentally consuming it. Paraquat is dyed bright blue by manufacturers to help users determine whether or not they've been exposed. The manufacturers also gave it a distinctive odor to alert people, and chemical additives that induce vomiting in case it is accidentally ingested.
Can Paraquat cause Parkinson's Disease?
In addition to being extremely toxic, Paraquat exposure has been linked to an increased risk of developing Parkinson's disease. Parkinson's disease is a neurodegenerative disorder that affects movement. It occurs when nerve cells in the part of the brain that controls movement become impaired or die. The symptoms usually start gradually, worsening over time. People with Parkinson's can experience tremors, limb rigidity, balance and gait issues, and mental and behavioral changes.
A study published in the American Journal of Epidemiology in 2009 was one of the first to indicate there could be a link between Paraquat and Parkinson's disease. It found that residents who lived within 1600 feet of areas frequently sprayed with the herbicide were 75% more likely to develop Parkinson's disease.
Another study published in the Environmental Health Perspectives Journal in 2011 wrote about how herbicides that block mitochondrial complex and/or cause oxidative stress –with Paraquat doing the latter– are "pathophysiologic mechanisms" associated with the development of Parkinson's disease.
And in 2016, a paper published to the Environmental Health Journal cites several case-controlled studies that noted Paraquat's association with Parkinson's, stating that use of the pesticide was "significantly correlated" with Parkinson's disease.
The Role of the Environmental Protection Agency
The EPA announced that they intended to review Paraquat's registration in 2017. Following this announcement, the Unified Parkinson's Advocacy Council wrote the EPA a letter urging the EPA to ban the use of the deadly herbicide, citing the "strong evidence of paraquat's harm to human health," and its association with an increased risk of developing Parkinson's.
Despite this, the EPA announced in 2020 that after conducting their review, they have decided not to ban the herbicide, instead proposing new measures to better protect both citizens and the environment. These safety measures include the prohibition of aerial application for all paraquat use sites except for cotton desiccation, requiring enclosed cabs if the area treated in a 24 hour period is more than 80 acres and enclosed cabs or PF10 respirators if the area is 80 acres or less, and adding mandatory spray drift management label language.
Paraquat Herbicide Lawsuits
If you believe that a loved one has developed Parkinson's due to Paraquat exposure, it's imperative that you speak with an attorney right away to learn more about your rights and options. Our Personal Injury Attorneys have been successfully representing people and families seriously or fatally injured by toxic products for over 25 years, and they can help you too. Consultations are free, and you don't pay unless we win. Call 713-224-9000, or fill out our contact form here.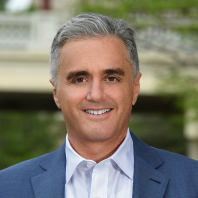 Michael uses his curiosity and skill to fight for people whose lives have been forever altered by tragic or traumatic events.