No Workers' Compensation Coverage – Texas Companies Opt Out
"Texas is the only state in the country that allows employers of any size to decline to carry state-regulated workers' compensation coverage."
Instead of carrying workers' compensation insurance, many Texas businesses set up their own injury benefit programs thereby saving themselves a lot of money. In other words, they don't have to pay premiums to carry comp coverage. According to a 2010 survey conducted by the Texas Department of Insurance, 15% of Texas businesses with more than 500 employees do not carry workers' compensation insurance. Walmart and Target are examples of 2 large Texas employers that choose not to carry formal workers' compensation insurance. There is, however, a trade off for employers who decide to go "bare" as it is commonly known. In Texas, if an employer has workers' compensation coverage and an employee gets hurt on the job, the injured employee is limited to making a workers' compensation claim and receiving comp benefits which essentially consist of medical care and approximately 70% of lost wages for a period of time, and the injured employee cannot make a claim against his employer for negligence. If a Texas employer does not carry workers' compensation insurance and one of its employees gets hurt on the job in Texas, the employer can be sued for its negligence that caused or contributed to the employees' injury. In this instance, making a claim for negligence is the only way an injured employee can hold the negligent employer liable and force it to pay for the harm it caused. Damages in a non-subscriber negligence lawsuit include medical expenses, loss of earnings, physical impairment, pain, mental anguish and disfigurement, in the past and into the future.
The New York Times, Sunday, April 8, 2012.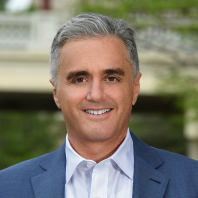 Michael uses his curiosity and skill to fight for people whose lives have been forever altered by tragic or traumatic events.