Dealing With Your Recalled Vehicle Part in Texas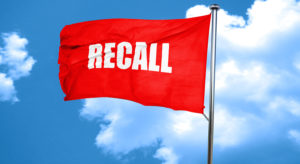 Should you be driving a vehicle with recalled parts in Texas?
At any moment, there are thousands of vehicles on the recalled list at the National Highway Traffic Safety Administration. Right now, because of the Takata airbag recall and others, there are millions of vehicles on that recall list being driven on roads throughout the country – including in Texas.
In previous blogs, we have discussed how to make sure you are notified about these types of recalls and what you can to do to see if your vehicle has been recalled, especially a recall involving Takata airbags. But, what happens after you find out that your vehicle has been recalled?
Step 1: Contact the Dealer
First, you should contact an authorized dealer for your type of car and make an appointment to take your vehicle in to be fixed. Because of the large number of vehicles that need to be fixed, many facilities do not have enough parts available to fix your vehicle right away. Some customers are being told it will take months or longer to get the necessary replacement parts.
Your authorized automobile dealer should be able to give you an estimated time when they will be able to obtain the parts necessary to replace your airbag or other recalled part.
Step 2: Avoid Dangerous Situations with the Affected Parts
Once you have made your appointment, what should you do with your vehicle in the meantime? The answer depends on the type of recall and the dangers involved – and if the danger is high, such as with a Takata airbag inflator, the safest option may very well be to not drive the vehicle. In other instances, Consumer Reports has some good suggestions:
If possible, consider:
Minimizing your driving.
Carpooling with someone whose vehicle is not affected by the recall.
Utilizing public transportation.
Renting a car.
Renting a car until yours is repaired can prove expensive and ultimately might not be the ideal solution. So ask your automobile dealer whether they will provide one to you, or whether they could provide you with a loaner vehicle.
[videosingle id="8314″ width="100%" height="400″ rel="false" /]
If you or a loved one have been injured as a result of a recalled vehicle, contact The Callahan Law Firm today for a free case evaluation.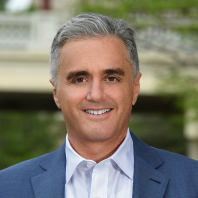 Michael uses his curiosity and skill to fight for people whose lives have been forever altered by tragic or traumatic events.