Construction Worker Suffers Fatal Fall Injury at Texas A&M Stadium
A 25-year-old construction worker suffered a fatal fall injury while working on a renovation project at Texas A&M's Kyle Field. According to A&M officials, at about 11:25 a.m. on Tuesday, December 3, Angel Garcia, an employee of Lindamood Demolition, fell four stories at the campus football stadium. He died a short time later at St. Joseph's Regional Health Center in Bryan, Texas.
"On behalf of Texas A&M University and the extended Aggie family I offer our deepest sympathy to the family of the construction worker who tragically passed away," Texas A&M University President R. Bowen Loftin said in a statement confirming the incident.
The Occupational Safety and Health Administration (OSHA), contractor Manhattan-Vaughan Construction, Texas A&M University Police Department, and the Texas A&M System are investigating the fatal fall incident, officials said.
This tragic incident is the second construction accident at the Texas A&M campus this year. On June 22, four workers were injured when a large barn frame collapsed during construction of an equestrian complex at the university. The injured workers were employees of subcontractor, Ramco Erectors, Inc. of Houston.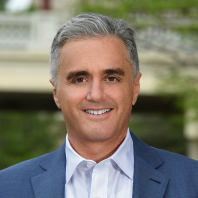 Michael uses his curiosity and skill to fight for people whose lives have been forever altered by tragic or traumatic events.