Company Punished in Forklift Worker Death
Forklift workers face danger in the workplace every day in Houston, in Texas, and across America.
Forklift workers face danger in the workplace every day in Houston, Texas and across America. A California building supply company has been slapped with a big fine in a forklift operator's death. The California Department of Occupational Safety and Health cited the company for multiple safety violations.
A Desperate Leap
Ruan Qiang was transferring building supplies from the warehouse of his employer, Good View Roofing & Supply Company of San Francisco, into a customer's vehicle using a forklift in November 2016. According to CBS affiliate KPIX, a bag of mortar mix fell from the forklift as 58 year old Qiang was descending a ramp. When he reversed the forklift to get it off of the bag, a back wheel went over the edge of the ramp and the five ton vehicle toppled off. Qiang desperately tried to jump from the cab to safety, but was instead crushed to death.
Six Safety Violations by Company
The state agency regulating industrial safety, commonly called Cal/OSHA, cited Good View with six violations, including inadequate safety training and certification of Mr. Qiang and failure to have eight inch guards on ramp edges to prevent forklifts from rolling off.
"This incident could have been prevented had the employer effectively evaluated the workplace for hazards, which would have identified the unguarded edge of the ramp that exposed the forklift to tipping," Cal/OSHA chief Juliann Sum said in a statement. "The worker should have been properly trained to stay seated with the seatbelt fastened in the event of a tip over," Sum added.
The agency levied a $62,320 fine against the company for the multiple infractions.
Accidents Strike Without Warning
Life threatening accidents strike with little to no warning and with terrifying speed. Often a series of oversights and misjudgments combine, leading to catastrophe. This British Columbia worker's safety description of a fatal forklift accident illustrates how suddenly it can happen.
[videosingle id="7514″ width="100%" height="400″ rel="false" /]
Experienced Legal Team for Heavy Equipment Accidents
An injured person – or the surviving family of a loved one who suffered fatal injuries in a heavy equipment accident – can seek justice for injuries, damages and losses. Sometimes an equipment operator is reckless and injures others. Other times, the operator is injured when faulty equipment or lack of safety protocols results in an accident. Our team of experienced accident attorneys is dedicated to fighting on behalf of injured workers and their families.
If the responsible party is the employer, the injured worker may be due worker's compensation benefits if the employer had workers' compensation insurance at the time. If the responsible party is the employer and the employer did not carry workers' compensation insurance, then a claim for negligence can be made seeking compensation for injuries and damages. And if the responsible party is a contractor, a "third party" case seeking compensation for injuries and damages can be pursued. Regardless, it requires an experienced work injury lawyer who understands the nuances of these type cases to ensure the injured worker and his/her family get full justice.
Call The Callahan Law Firm Today!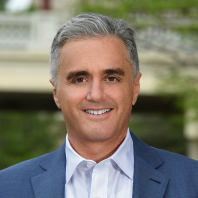 Michael uses his curiosity and skill to fight for people whose lives have been forever altered by tragic or traumatic events.