Chemical Plant Safety Regulation Issues Is A Ticking Time Bomb
The Environmental Protection Agency has delayed new regulations meant to safeguard you from serious harm, even death, in Houston and around the nation.
Huge petrochemical plants including those found in and around the Houston and Beaumont-Port Arthur areas are surrounded by millions of people in so called "fence line" communities, populations directly at risk should an explosion spew toxic chemicals into the air.
Safety Delayed Despite Disasters
An investigative article by the advocacy organization Truthout reveals that new EPA rules by the exiting Obama Administration, set to go into effect in March were suspended for 20 months after industry groups and states lobbied for delay. Meanwhile, examples of what that delay could portend are ominous.
Citing a massive 2015 explosion at an ExxonMobil refinery in Torrance, California, the article says that a tank containing deadly hydrofluoric acid narrowly avoided rupture from flying debris. Dr. Sally Hayati, president of the Torrance Refinery Action Alliance, said "it was only sheer luck that the hydrofluoric acid tank wasn't hit."
The new EPA rules, under the agency's Risk Management Program, are designed to prevent that kind of accident. An investigation by the government's Chemical Safety Board found the facility had multiple violations of ExxonMobil's own safety standards. Now, stiffer federal regulations that could bolster corporate rules have been put off. Alarmed environmental advocacy groups are mobilizing to fight back.
Houston: Epicenter for Potential Disaster
The giant petrochemical facilities around Houston come under the RMP program. Stephanie Thomas of the Healthy Port Communities Coalition worries that hundreds of thousands of residents in nearby fence line communities don't realize the danger that looms close by.
"I have been feeling much more concerned about something happening because there's just not enough communication about what's going on," said Thomas, a geologist who previously worked in oil and gas exploration for companies like Chevron. "This is really serious stuff that we're dealing with in Houston."
The power of the Torrance blast can be seen in this news report. Notice also the graphic showing that the plant sits in the middle of a populated area, not unlike Houston refineries.
[videosingle id="7593″ width="100%" height="400″ rel="false" /]
Experienced Attorneys Protecting Your Rights To Safety
While the EPA rule additions languish, oil industry workers are partly dependent on their employers' safety standards for protection. Clearly that dependence is not enough.
If you or a loved one has been injured in a refinery or chemical plant accident, an oil field explosion, or oilfield fire, we encourage you to contact our offices to talk about your legal options.
Your initial case evaluation is always free of charge, and a work injury attorney at The Callahan Law Firm will handle your oilfield injury case on a contingency fee basis.
Contact us today for a free case evaluation.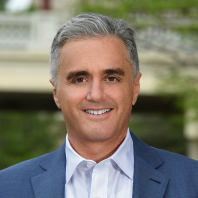 Michael uses his curiosity and skill to fight for people whose lives have been forever altered by tragic or traumatic events.