Car Accident Lawyer in Baytown TX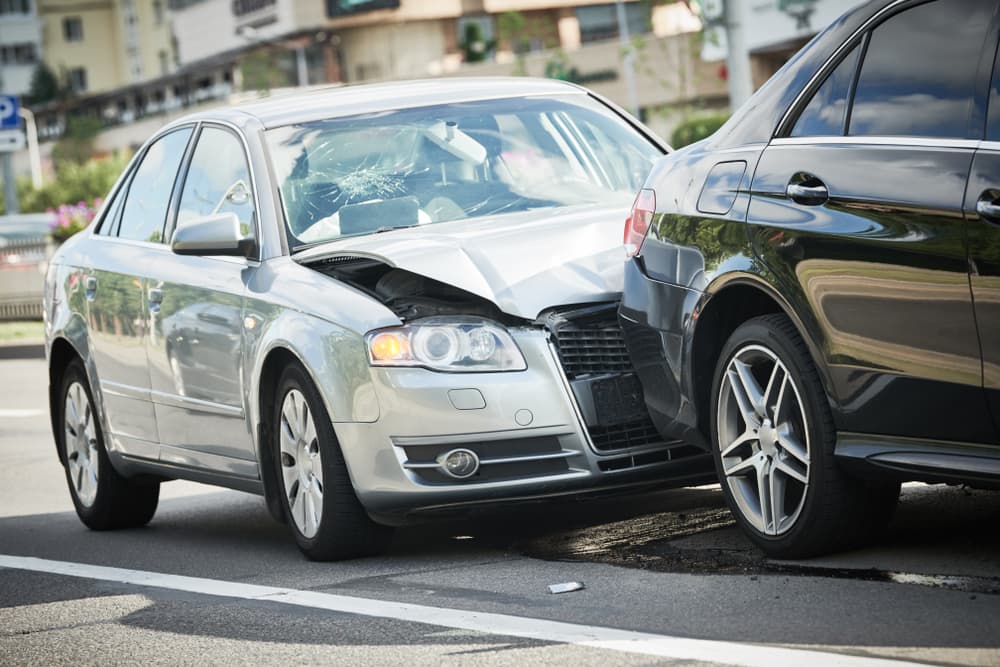 Baytown is a growing city that is experiencing more congestion and traffic issues every year. Even though busy roads mean more opportunity, they can come with a cost too. More drivers on the road mean more car accidents resulting in severe or fatal injuries. In fact, nearly 15,000 people sustained serious injuries on Texas roads in one recent year. Some of those crashes happened in and around Baytown.
If you were injured in a car accident in Baytown, personal injury lawyers at The Callahan Law Firm want to help you. For over 25 years, we've helped car accident victims seek the compensation they deserve. Whether you were injured in Baytown or the surrounding areas of Houston, we're here to help you.
As an experienced injury firm focused on complex accident cases, we've delivered outstanding results for clients in Baytown and throughout the area. We offer a free consultation and no fees unless we recover money for you. There's no risk in talking with us about your case. Our team is always accessible and ready to speak with you over the phone, video chat, or any way that works for you.
Contact us today for your free consultation. Let the Callahan Law Firm take the stress of your claim off your shoulders so you can focus on healing after the accident.
Why You Need a Baytown Car Accident Attorney to Help with Your Case
After an auto accident, you could be facing painful injuries, lost income, and an uncertain future. Adding the worry of a car accident claim can easily make anyone feel overwhelmed. A car accident attorney in Baytown, TX, can help ease the burden of pursuing compensation after an accident.
Our personal injury lawyers deal with car accident cases all the time. We know how to navigate the process of an accident claim with ease. We are prepared to help you by:
Taking the burden of a car accident claim off your shoulders
Answering your questions about motor vehicle accident laws
Helping you get the care and support you need for a car accident injury
Managing the phone calls, forms, and paperwork following an auto wreck
Aggressively pursuing the car accident compensation you deserve
Standing up to insurance companies for the resources you need
Bringing a car accident lawsuit when those responsible won't negotiate fairly
How Much Does It Cost to Hire a Car Accident Lawyer in Baytown, TX?
Sometimes people may feel they can't afford to get help with their car accident case. However, our car accident law firm can take your case without any out-of-pocket cost to you. There are no fees unless and until we recover money for you.
Calculating the Full Value of Your Car Accident Claim
After an accident, you may be wondering how much your claim could be worth. The value of your claim will rely on the facts of the accident and your injuries. What types of compensation could be related to your auto collision claim? A claim could provide the following types of compensation:
Lost wages and income you suffer because of an accident
Medical costs of treating your injuries
Emotional distress you experience
Pain and suffering you go through because of a car wreck
Cost of repairing or replacing your vehicle and your property
How Fault Is Determined After an Auto Accident
Following a motor vehicle accident, attorneys, insurance companies, and investigators will look at the evidence to determine what happened. They may look at the police report, video footage, and witness statements. They may also ask you and the other driver about the accident and what happened.
Keep in mind that insurance companies aren't in the business of fighting for you or ensuring that you get the compensation you deserve. They're interested in closing cases and paying as little as they can. However, our car accident attorneys in Baytown know the system and how to stand up for you. We can demonstrate how you were injured in the accident and then fight for the compensation you deserve.
Time Limit to File a Car Accident Injury Lawsuit in Texas
If you need to file a car accident injury lawsuit in Texas, you'll generally have two years from the date of the accident to do so. You could lose your right to file a lawsuit under Texas law if you don't file it in time. This short deadline means it is best to contact an attorney as soon as possible after a crash.
Common Causes of Car Crashes in Baytown
Careless, negligent, and reckless behavior is always dangerous on the road. What activities are most likely to cause an accident on Baytown roads? Some of the leading causes of accidents include:
Distracted driving
Speeding
Drunk or drugged driving
Reckless driving
Failing to obey traffic signs and signals
Fatigued driving
Tailgating
Inexperienced drivers
Poor road conditions
Types of Car Accident Claims We Can Help With
The Callahan Law Firm is ready and able to help with many different types of accidents. Our experienced car accident attorneys can assist you after car crashes such as:
Rear-end accidents
Sideswipe accidents
T-bone accidents
Uninsured/underinsured motorist accidents
Hit-and-run accidents
Head-on collisions
Rollover crashes
Uber and Lyft accidents
These are but a few examples of the many types of car accidents our Baytown attorneys handle.
Types of Injuries in Baytown Car Crash Cases
An auto accident can be one of the most painful experiences people go through. Even a low-speed accident can result in devastating injuries with long-term consequences. Following a car crash, people may face injuries such as:
Broken bones
Internal injuries and bleeding
Whiplash
Spinal cord injuries and paralysis
Soft tissue and joint damage
Head injuries and traumatic brain injuries
Disfigurement
Emotional trauma
Get Help from a Baytown Car Accident Lawyer Today
If you've been injured in a car accident, contact the Baytown car accident lawyers at The Callahan Law Firm now. Our experienced car accident attorneys have decades of combined experience helping clients find the resources they need and the compensation they deserve. With a convenient location near  Baytown, we're ready to quickly respond no matter where an accident happens.
For your free consultation, reach out now and let us show you the difference we could make in seeking the compensation you deserve.