4th of July Safety Tips From a Personal Injury Attorney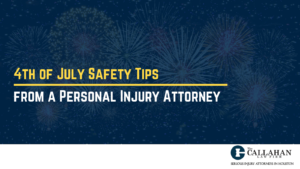 Happy Summer! It's the season of lemonade, poolside hangouts, and one of America's favorite holidays – the 4th of July! Before you head out for a day of relaxed fun with family and friends, brush up on a few safety precautions you can take before the big day. After all, ending the evening in the emergency room is not what we'd call ideal.
Leave the fireworks to the professionals
Give yourself a break this year, and sit in a lawn chair while someone certified with pyrotechnics puts on the show. In 2017 alone, 12,900 people ended up in hospital emergency rooms with injuries from fireworks, and four people died. Of the four, two were children who were hit by shrapnel. Just because fireworks loads of fun to look at doesn't change the fact that they can seriously injure or kill you, so think twice before you put on a display at home.
Practice Grill Safety
Tell the kids that there's an invisible fence around the grill. Those things are opening and closing all day, and some are filled with hot coals that could very seriously hurt a child or an animal. Additionally, make sure your grill is away from your home and deck railings and well away from branches that could catch on fire.
Put sunscreen on
Most people spend the holiday on someone's back patio of pool. That means many many hours of exposure to harmful UV rays, so remember to put on that SPF!
Consider a Temporary Tattoo
Yes, you read that right. Between parades and firework displays, you might find yourself in a large crowd with your children. It's very easy for them to become separated, so consider writing your phone number on their arm in permanent marker if you are not confident they would be able to relay critical information should they get lost.
Practice Pool Safety
Make sure you are always monitoring children in bodies of water. It might be worth the investment to hire a lifeguard if you're having people over to swim, but if that's not possible, use those eagle eyes. Between socializing and having a few beers, it is easy to take your eyes off of the little ones in the water. Stay vigilant!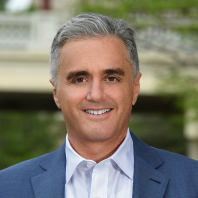 Michael uses his curiosity and skill to fight for people whose lives have been forever altered by tragic or traumatic events.