Intrastate Trucking Regulations in Texas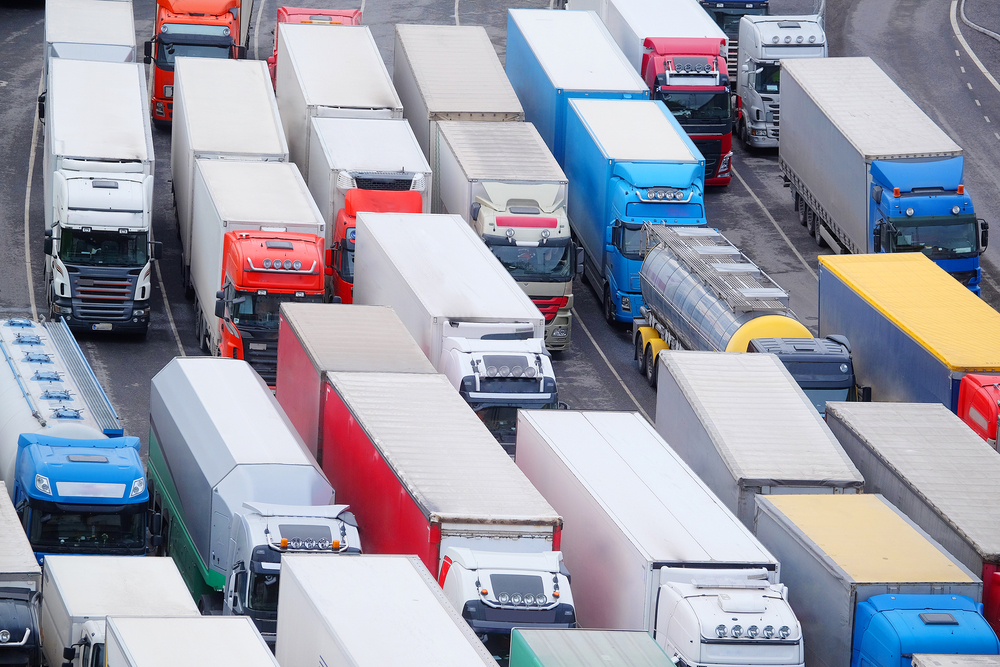 Distinct from federal interstate trucking regulations, Texas intrastate trucking regulations govern trucking companies and truck drivers who operate solely within Texas. When trucking companies or drivers fail to adhere to intrastate trucking regulations, they put other road users at risk. When a violation of the rules results in an accident, the trucking company, the driver, or another party can be held liable for resulting injuries and damages.
If you were injured in a truck accident in Texas, you need a lawyer who understands the complexities of intrastate trucking regulations and how these rules could affect your case. At The Callahan Law Firm, we have over 25 years of experience helping injury victims in Texas pursue the compensation they need after truck accidents. We want to help you seek financial relief for your medical bills, lost wages, and other losses after a Texas truck accident.
Contact our office today to speak to one of our experienced truck accident attorneys during a free, no-obligation case review.
What Is Intrastate Trucking?
Intrastate trucking refers to truck travel within a single state, unlike interstate trucking, when trucks travel across state lines and through multiple states. In Texas, intrastate truck travel is governed by Texas state law, whereas interstate trucking is overseen by the Federal Motor Carrier Safety Administration (FMCSA).
Does Texas Require Intrastate Authority for Commercial Vehicles?
Yes. The Texas Department of Motor Vehicles Motor Carrier Division requires motor carriers operating intrastate commercial vehicles in Texas to register with the department if any of the following apply:
The motor carrier operates a commercial vehicle or a combination of vehicles with a gross weight, registered weight, or gross-weight rating that exceeds 26,000 pounds.
The motor carrier operates a farm vehicle with a gross weight, registered weight, or gross-weight rating that exceeds 48,000 pounds.
The vehicle transports hazardous materials in an amount requiring placarding.
The vehicle is designed to transport more than 15 passengers, including the driver.
The vehicle is a commercial school bus.
The motor carrier transports household goods for profit, regardless of vehicle weight.
What Are the Intrastate Trucking Regulations in Texas?
Texas imposes specific rules and regulations for trucking companies and truck drivers that operate within its borders to keep residents safe. These rules are outlined below:
Basic Driver Requirements
To drive a truck that is defined as a "commercial motor vehicle" in Texas, you must be at least 18 and pass the Texas Commercial Driver's License (CDL) test. Failure to meet these basic requirements will result in a driver being placed in an "out of service" status until they comply.
Hours of Service Rules
Truck drivers operating in Texas can drive a maximum of 12 hours after eight consecutive hours off duty. They may only drive after being on duty for 15 hours maximum once they have eight consecutive hours off duty. A truck driver will be placed out-of-service for eight straight hours for violating the 12- and 15-hour limits. If a driver has been on duty for more than 70 hours in seven consecutive days, they must take 34 consecutive hours off duty. However, there are some Texas intrastate hours of service (HOS) exceptions, including the following:
A vehicle used in oil or water well servicing or drilling
A mobile crane
A vehicle transporting seed cotton
A concrete pumper
ELD Requirement
Texas law requires intrastate commercial motor carriers and drivers to use electronic logging devices (ELDs) unless exempt. Texas's ELD rule exemptions are similar to those recognized by the FMCSA. The following are generally not required to use ELDs:
Truck drivers who operate under short-haul exceptions
Truck drivers who use paper records of duty status (RODS) for no more than eight days in 30 days
Truck drivers performing drive-away-tow-away operations primarily for the delivery of vehicles
Truck drivers of vehicles that were manufactured before 2000
What Is the 150-Mile Rule in Texas?
Under the 150-mile rule in Texas, a driver's record of duty status is not required if the vehicle is operated within a "150 air-mile radius" of the driver's regular work reporting location if the following apply:
The driver returns to that location and is released from work within 14 consecutive hours;
The driver has at least eight consecutive hours off duty between every 14 hours on duty; and
The trucking company that employs the truck driver maintains, for six months, business records, including the time the driver reports for duty, the number of hours the driver is on duty each day, and the time the driver is released from duty.
What Role Could Intrastate Trucking Regulation Violations Play in an Accident?
A trucking company or truck driver who violates intrastate trucking rules leading to an accident could be found negligent and liable for injuries and other losses from the crash. An experienced truck accident lawyer can obtain the trucking company's records regarding the driver's hours on duty and compliance with other regulations, which could serve as evidence of a violation of Texas law.
A violation of the law could strengthen your case against the truck driver or the company because it supports a claim for negligence against the trucking company and its driver resulting in an accident that caused your injuries. A truck accident attorney can gather crucial evidence to determine whether the trucker who caused the accident violated the intrastate trucking regulations and use it to prove liability.
Get Help from Our Texas Truck Accident Lawyers Now
With over 25 years of experience, the truck accident lawyers at The Callahan Law Firm have the knowledge and skills to successfully handle truck accident cases involving violations of intrastate regulations. We understand that accidents with large commercial vehicles can be traumatic and cause devastating injuries. Our compassionate, effective attorneys want to help you pursue the compensation you need for your medical bills, lost wages, pain, suffering, and other crash-related losses.
As a boutique law firm focusing on injury litigation, we give our clients the personal, one-on-one attention their cases require. Contact us today for a free initial consultation to learn how we can assist with every aspect of your case.